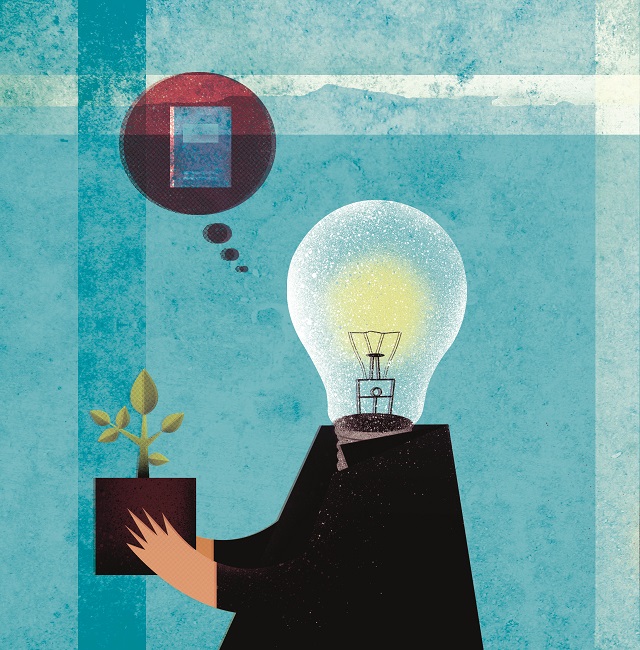 College is where you can discover the Next Big Thing—or where good ideas find you. That was what college was for Gary Villame, co-founder of radio frequency identification (RFID) solutions provider Itemhound.
In fact, the idea behind Itemhound was the focus of his master's degree project when he was still studying at the University of the Philippines. "The university is a great venue to further develop startup ideas and also to get involved in research projects that you can eventually spin off to startup ideas," he said.
ADVERTISEMENT - CONTINUE READING BELOW
Chino Atilano, CEO of online queuing solution Timefree Innovations, had a similar experience. He got the idea for his startup while standing in line to pay his college tuition.
In both cases, Villame and Atilano dared to take their college thesis a step further. Most fresh grads may hesitate to jump into startup life, with no entrepreneurial experience, but there may be no better time to be fearless. "The worst case [scenario] is your startup will fail, but you'll learn tons of lessons to help you improve personally and professionally," says Atilano.
Being young, they may be better equipped to recover from failure, Villame added, "because there's still time to switch careers if entrepreneurship doesn't suit them. But if it does, "[nothing] will give you the highest level of responsibility or the best opportunity for growth after college than if you decide to start your own company."
"Don't create something that you're doing just to graduate college," said Ron Baetiong, founder of Partyphile, previously called Guestlist.ph. "Create something that you'd want to do every day five to 10 years from now." His startup, a membership website where users can get on the guest list of Manila's best nightclubs, was based on his thesis as an entrepreneurship student at the University of Santo Tomas.
ADVERTISEMENT - CONTINUE READING BELOW
Here's how these 'treps took their thesis projects and made the leap from school to startup.
1. Look for helping hands.
The transition from student to startup founder can be smoother with the aid of third parties who can help polish your concept: Atilano and his co-founders, both graduates of electronics engineering from Ateneo de Zamboanga University in 2010, became serious about pursuing Timefree Innovations when they were offered seed money by Smart Communications Inc. to commercialize their thesis.
For the Itemhound founders, the push came from their thesis adviser, Joel Joseph Mariano Jr, who saw the potential of their idea. In 2007, he urged them to join startup competition Philippine Emerging Startups Open. They took home the prize, but gained more than financial rewards: "The mentoring sessions opened our eyes on the tech startup community in the Philippines," said Villame. "We really wanted to be part of that community in the future."
ADVERTISEMENT - CONTINUE READING BELOW
But sometimes, founders themselves have to take the initiative. Baetiong knew he had to look for mentors if he were to take his thesis to the next level. At the time, Guestlist.ph was purely online business—the first of its kind in his college program—and few on campus could help him grow it. "In college, I realized that if I wanted something done, I have to go get it outside, because I will never find it in my own backyard," he said. "Until now, I'm still using that same approach with how we run things [in the company]."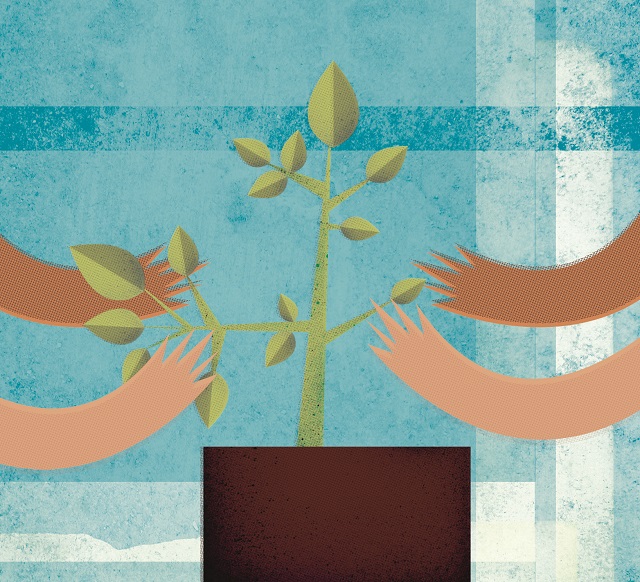 ADVERTISEMENT - CONTINUE READING BELOW
2. Be open to feedback and criticism.
Your thesis idea will come up against a lot of criticism—some constructive, others less so—but if you plan on forming a startup, get used to it. Baetiong has had plenty of practice pitching Partyphile—starting with his thesis defense. "I was educating my professors and advisers about how Internet companies work, while defending that it was a viable venture," he recalled. The main challenge was convincing his professors to not measure the success of his tech-based thesis based on the same traditional metrics used in brick-and-mortar businesses. "There's just no way you can compare a siomai stand's growth and a tech startup's growth," said Baetiong, who had to convince them that "traction is the main metric for early-stage Internet companies."
His professors eventually agreed, but there was still a snag: The startup did get a lot of traction, but he did not make a single peso out of the venture. To address that, he joined Groupon after graduating to learn how to properly build a replicable and scalable business model.
ADVERTISEMENT - CONTINUE READING BELOW
Although Itemhound won two awards at the end of the startup tilt, Villame and his team still got flak from judges for their ambitious financial plans. "I didn't understand it back then," he said. "We just assumed a steady growth rate. I didn't realize how crazy and how difficult it [would be] to keep that steady level of growth per month."
Similarly, Atilano made big changes in Timefree Innovations after their consultants from Smart pointed out holes in their business model. "They were ruthless about it, but I'm glad they were," he said. "It really hit the spot. Looking back, that was the turning point for us."
3. Prepare for real-world roadblocks.
Thesis-based startups hardly turn out the way students-turned 'treps expect, especially when they're pitted against real-world roadblocks. As the old adage goes, experience is the best teacher.
Initially, Itemhound was supposed to be a hardware-based startup, but that called for a huge capital investment. "We needed funding of at least $500,000 for our initial idea," said Villame. In hindsight, he said, "I don't think anyone will invest in a group of college students requiring that amount of seed money in the Philippines back in 2007, or even today."
ADVERTISEMENT - CONTINUE READING BELOW
Similarly, though Timefree Innovations now has a portfolio of software queuing solutions—including desktop applications, cloud solutions, and a mobile app—its thesis idea originally focused on a machine-operated pay-as-you-use queuing system. Atilano came to appreciate the nitty-gritty of a business plan, like the capital and operational expenditures, during its execution. But while prototyping their queuing device, they realized that distributing it would also come with after-sales service: "If we had deployed 1,000 units all over the country, and a single diode or transistor got busted for each of these units, then we'd have to go to all of [those places] so we can fix them," said Atilano. "That was an eye-opener for us."
4. Re-evaluate and pivot as needed.
Going from classroom to boardroom not only means a change of scenery but a change of perspective, and first-time founders will need to reevaluate old assumptions and pivot as needed. "I thought that making a business was as easy as creating a business plan," recalled Baetiong. "Now, though I still have the same idealism when I first started out, I'm more realistic about our approach."
ADVERTISEMENT - CONTINUE READING BELOW
Back in the academe, Villame's focus was squarely on creating a patentable idea, or conducting a study that could later be published. But as co-founders of a startup, their priorities are now to build a product that has superior features. "When we started our company, we realized that in order to survive, let alone thrive, we needed to offer [something] that people would be willing to pay for," he said. "Most of the time, building a product with the best features is not the same as building a product that users will pay for."
*****
Illustrations by Frantz Arno Salvador. 
This article was originally published in the February 2015 issue of Entrepreneur Philippines magazine.