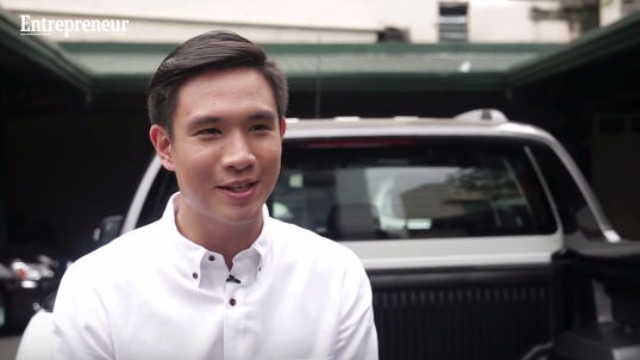 We spend a lot of time and energy deciding between all the options we're presented on any given day. While having the choice between Option A and Z can be empowering, it can also be overwhelming especially when we're faced with opportunities that are all attractive.

So how do we handle these forks on the road more efficiently?

Charles Tiu juggles duties as Vice President of Kent Floors, owner of a construction company, plus basketball coach and analyst, which is why he isnt a stranger to calling the tough shots. It hasn't been a smooth ride, but has taken on challenges in stride. Here are a few lessons we picked up from Charles:



1. See the bigger picture.
For Charles, it was a toss-up between continuing his basketball career full-time and entering the family business. But in choosing between his passion and duty to his family, he had to weigh the long-term effects of his decision. "Eventually, I decided to give back. It was time for me to take care of what [my family] started. Or else, everything they worked hard for will disappear," he shares.

2. There are no "easy" ways out
Charles began his career as an assistant coach for the Philippine national basketball team. Despite having strong ties in the industry, being the youngest one on the coaching staff, he had to earn the respect of his more experienced teammates. "You have to learn to work with different people, different egos. It's not easy but you have to find a way to get them on the same page."

He could have easily traded his spot on the bench for a chair on the board of his family's company, but he decided to stick it out. The experience trained him to become a tougher coach and business leader.

3. Doing something is better than doing nothing.
The options available to Charles could have left him with analysis paralysis. Instead, he decided to take small steps to make progress in his various ventures. Today, he considers himself lucky to pursue his passions and have a small business of his own. He even has a few feathers on the various hats he wears to prove that making all those tough decisions eventually paid off.

Follow Ford Philippines on Facebook to know more about the Ford Ranger.