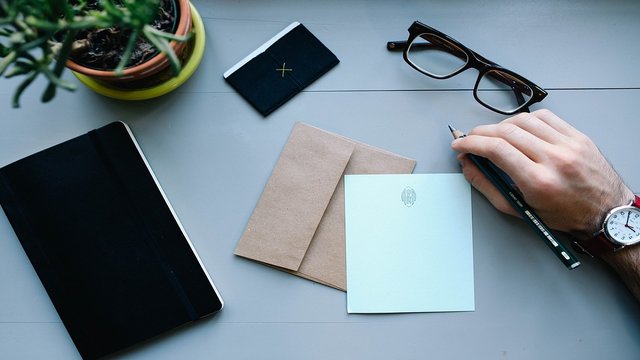 It's a fact that most Filipino families would rather save or borrow money from relatives than take out a loan or seek help from a bank, which would no doubt ask for an assortment of documents that slows the whole process. But with LANDBANK's innovative Mobile Loan Saver (LMLS), the first in the country, transactions are now quicker and seamless.

Unlike regular loan programs, you won't need to personally submit documents, nor do you need to pick up your check from the bank and personally deposit payment. All your transactions can be made through mobile services. In times of need, LMLS is your go-to solution, such as in these instances:

Education
If you're taking out a loan to invest in your child's future, as in the case of a solid college education, then the return on your investment is immeasurable.

Teresita Malaga is a mother who works as an administrative officer in citygovernment. When her child reached college age and expressed her intention to take a Medical Technology course, she didn't know where she would get the money to fund her tuition fees.

Fortunately, she qualified for the LANDBANK Mobile Loan Saver (LMLS), and was able to secure the necessary funds. Her child graduates this year, with her tuition fees financed in part by loans that Malaga secured from LANDBANK.

Small businesses
One of the best reasons to take out a loan is when you're starting a business or growing an existing one as the returns would definitely be more than the payments.

Wennie Quirino, an employee at the Court of Appeals, had always wanted to run her own transportation business. She had managed to get a jeepney franchise and a unit, but Ondoy came, and washed away her entrepreneurial dreams. When she heard of LMLS, she didn't think she'd have a chance at getting a loan approved as she had always turned to cooperatives to finance her small business ventures.

Quirino was thus pleasantly surprised when her P270,000 loan was approved. She recalls, "I never thought that it would be approved. But after three days, I got a message on my phone. I looked at my account, and it was already there. I can't believe it. Faith can move mountains."

Financial emergencies: hospitalization and home repairs
When you're running a household, there are always little emergencies to be tackled, whether it's a roof that needs repair or a pipe that needs fixing. There are also personal emergencies, whether medical or familial in nature, which need attending to. For such instances, it's good to have access to a loan facility which not only offers flexible payment terms but also reasonable interest rates.

Alejandro Soliman of AMA Bank found LMLS to be such an institution. He and his colleagues have been availing of this loan facility for a number of years. He says, "We're very happy and appreciate very much that it has helped us a lot, especially our officers and staff. We have identified the pluses, and number one is that it has given us very good interest rates. We appreciate very much their accommodating some of our officers, even if they have reached the age of 65 and over."

LANDBANK Mobile Loan Saver (LMLS)
A mobile-enabled, fully electronic salary loan facility that's the first of its kind in the country. It is quick as processing takes only three banking days. It is convenient as it eliminates the need to submit loan requirements. Account credits are accessed through ATM payroll accounts, and borrowers can check their balances through their mobile phones. There are no hidden charges and fees, and borrowers may choose from fl exible payment terms of 12, 24, or 36 months which would be auto-deducted from their payroll account.

Most importantly, LMLS offers the lowest loan interest rate of 10 percent annually. Open to all employees of companies/agencies with payroll accounts with LANDBANK. For those who do not have LANDBANK payroll accounts, visit www.landbank.com or call 522-0000 loc. 2486 for more details.