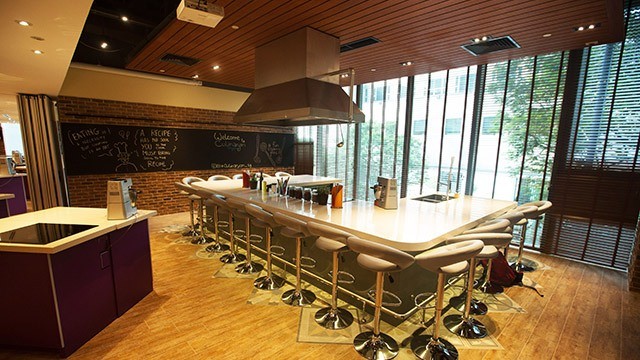 It was 2015 and Mario Berta was working for Rocket Internet. He was in Southeast Asia and he needed a flexible short-term office space. Finding affordable and flexible term agreements with landlords was next to impossible, and with the dynamic SME and startup ecosystem in Philippines and Southeast Asia, he thought the time was right to provide a solution to this problem.
ADVERTISEMENT - CONTINUE READING BELOW
By the end of the year, FlySpaces was created. Berta became the co-founder and CEO for this online marketplace for flexible workspaces in Southeast Asia.
What is FlySpaces?
Whether the need is for an hour, a day, a month, or for several years, anyone can find a suitable workspace on FlySpaces. The main come-on is that it is a market-based platform, providing transparent pricing and a digital solution, bypassing many of the traditional channels for office space procurement.
In terms of user journey, anyone looking for an available space won't have a difficult time because FlySpaces neatly displays all categories of workspaces such as coworking desks, event spaces, meeting rooms and private offices. They also allow users to see the exact price for each space and then book directly online through the website.
"With FlySpaces, companies looking for flexible office space have a complete picture of the inventory in each city without the usual broker fees on top," said Peter Northcott, their marketing director.
ADVERTISEMENT - CONTINUE READING BELOW
Despite its popularity now, FlySpaces had its share of challenges when it was still fairly new.
According to Northcott, whenever there is a disruptive product or service in the marketplace, there will be resistance and challenges, and this was no different with FlySpaces.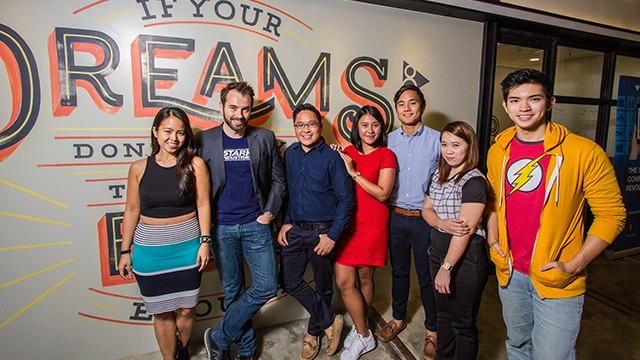 "Working with space partners and convincing them of the fact that they needed to be transparent with their pricing, and that utilizing their unused space in the sharing economy could be beneficial—both were a challenge at the outset," he said. "In an industry dominated by brokers and opaque pricing methods, using a free marketplace platform was a big shift in thinking for many of our partners. Once they saw the demand for our product they were much more amenable to partnering with us," Northcott added.
ADVERTISEMENT - CONTINUE READING BELOW
Their initial marketing efforts involved getting their name out and telling as many businesses as possible about how FlySpaces can help them. The team went to a lot of events and networking functions. These relationships helped get the word out about their new platform and aided the education aspect, which was huge at the start.
"As a new service it's important to explain face to face. Beyond this, we leveraged our position as a regional company to help reach a broader audience for our space partners, who weren't necessarily reaching this audience," Northcott said.
This proved to be hugely successful in helping sell their space partners. Some of their first partners included tech companies like Uber but also more traditional companies like Astra Zeneca, Unilever and others.
These companies loved their flexibility and access to transparent inventory. The ability to access a huge number of flexible options across Manila proved to be very appealing, according to Northcott.
ADVERTISEMENT - CONTINUE READING BELOW
Southeast Asia and the startup economy
Northcott said that FlySpaces was born in the Philippines because of the fast growing economy and large number of SMEs that are forming. There is huge demand for flexible office space.
Jakarta is similar—it's a huge metropolis and Southeast Asia's largest economy, which is buoyed by robust startup and SME base. He also said that Singapore is rapidly becoming the new hub for the startup ecosystem globally.
Currently, their inventory consists of work spaces from these key cities—Singapore, Manila, Cebu, Kuala Lumpur, Hong Kong, Jakarta and Macau.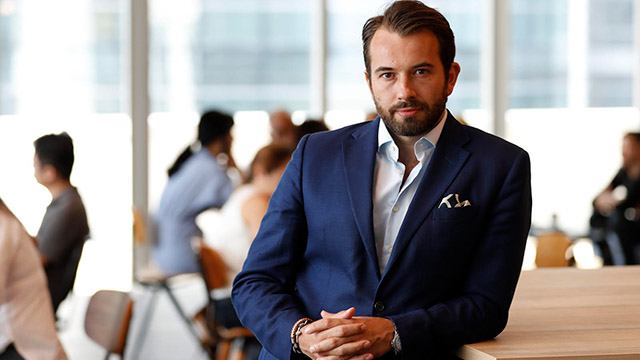 ADVERTISEMENT - CONTINUE READING BELOW
"The reality about entrepreneurship is that it is NOT COOL," Mario Berta says. "It requires a lot of effort, time, ups and downs."
"Combined with the developed economy there and the high cost of office space, the need for flexible and affordable terms was clear. ASEAN countries as block represent the world's fastest growing economies, with huge amount of local SMEs and foreign MNCs that want to set up shop in these countries, hence our market potential is huge," Northcott said.
The Philippines, where FlySpaces based their headquarters, is the perfect example of how big the demand for office space is in this region by having the highest occupancy rate in the world at the moment.
"Manila is a great place to run regional operations due to the high skill level of English and the high competency of staff," Northcott added.
Being a regional and digital platform, there is no one else in Southeast Asia providing the network of spaces and transparency of transaction that FlySpaces is at the moment. This is the advantage of FlySpaces.
ADVERTISEMENT - CONTINUE READING BELOW
"We are seeing lots of tech applications and space providers spring up on a national basis, but no one with the reach that we have across the region," he said.
"There will always be competition, but that just further validates our product and concept and helps bring us to a wider audience. Competition is great for the market," Northcott added.
FlySpaces as a platform and business model has not changed drastically since inception. However, to keep up with the competition, they are continually evolving into a more tech-based solution with fewer human barriers between buyers and sellers.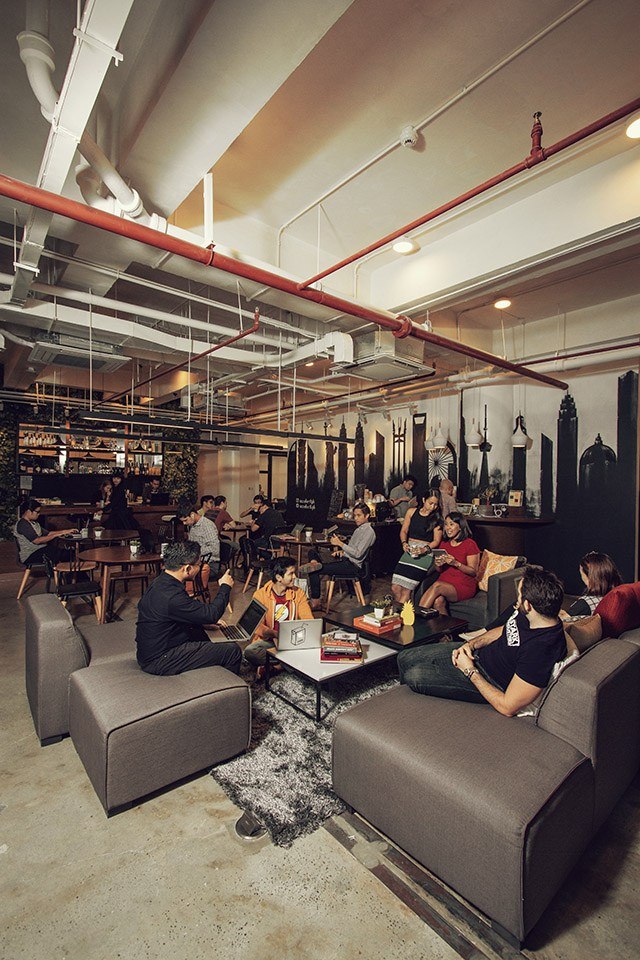 ADVERTISEMENT - CONTINUE READING BELOW
"Our team at FlySpaces is a difference maker today in our business. Our customer service is second to none," Northcott said.
To scale effectively, FlySpaces needed to continually empower and work towards a seamless peer-to-peer platform. To reduce risk, they made sure to explore a variety of revenue streams from day one. These included corporate subscriptions and featured benefits for space partners that require additional promotional exposure.
The Passport
The latest product that they are launching is called Passport, which will elevate the ability of multinational corporations to adapt to shifting economic needs. Passport empowers companies to be able to access a select network of exclusive workspaces across Manila via one monthly subscription.
"This monthly subscription can be used to help ease the commuting burden for team members located across the NCR, or it can be used for weekly off sites," Northcott explained.
"Passport is flexible and can fit a variety of needs. We are very excited about this, as are our pre-launch partners who have helped test and validate the product," he added.
ADVERTISEMENT - CONTINUE READING BELOW
Anticipating the success of the passport, FlySpaces plans to expand into several other key markets, keep developing their tech to be class leading, and continually expanding their inventory. Of course, the team would also like to IPO as a true regional player and ASEAN success story.
During Berta's time in Rocket Internet, he saw a quick and profound transformation of young talent that moved from big corporations to tech startups, but there is still a long way to go. He still sees lots of  "I want to be an entrepreneur because it is cool" kind of people.
"The reality about entrepreneurship is that it is NOT COOL," he said. "It requires a lot of effort, time, ups and downs. However, at the end the journey, it can be extremely rewarding or disappointing. You just need to be prepared for both!"
*****
Nicai De Guzman is the marketing head of Rising Tide, a technology solutions company. She is also the Manila Bureau Manager of Probe Media Foundation's Mulat Pinoy-Kabataan News Network and a regular contributor for SPOT.ph. Follow her on Twitter @nicaideguzman, and LinkedIn.
ADVERTISEMENT - CONTINUE READING BELOW