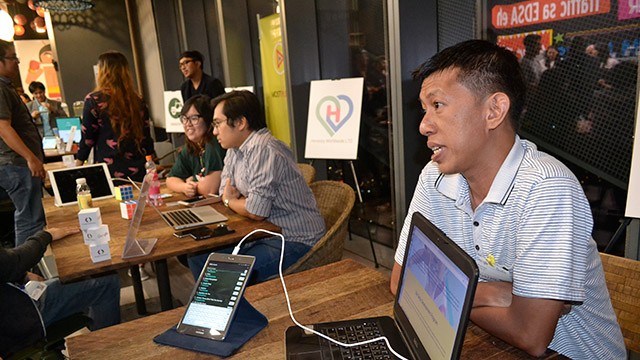 Marcial M. Pua Jr., or Mike to his friends, graduated with a BS Applied Math degree from the University of the Philippines Los Baños. He took up programming subjects as electives then he enrolled in a Java Programming class for extra credits before graduation.
What started out as a curiosity eventually became crucial for Pua's job and livelihood later on. Not only is he able to use them at work, the apps he develops also allow him to give back to the community.
ADVERTISEMENT - CONTINUE READING BELOW
Chance encounter
Coming from the province, Pua became familiar with computers only when he started college. His interest in Information Technology (IT) grew when he took up programming subjects such as Fortran, Turbo C, Turbo Pascal and Java as electives.
"I would visit the library preferring IT-related books instead of Math-specific literatures of my course," he said.
When Orange and Bronze Software Labs visited UPLB, he joined fellow students for the company's technical exam and job interview. He passed and was hired on the spot.
At Orange and Bronze, Pua refined his skills in Java programming through their Java boot camp training. He was also assigned to web application projects. It was his first job and he's been with the company for nine years.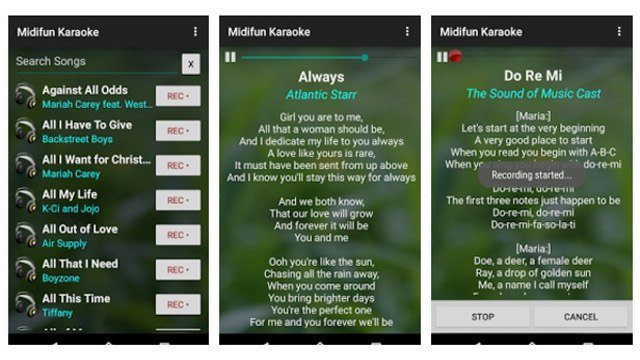 ADVERTISEMENT - CONTINUE READING BELOW
It was in 2012 when Pua decided that he would build Android apps in his spare time. He uses the developer name "Puasoft" as a word play on his name and software.
Pua admitted that at first, he thought Android programing was boring.
"A lot of them [apps] were already created so why create another? The game changed the first time I tried it. Android programming became a new pastime," he recounted.
The first app he developed was the Midifun Karaoke. Borne out of his hobby of collecting MIDI (Musical Instrument Digital Interface) files, it's a simple app that plays minus-one audio while displaying lyrics on the screen. Downloaders send requests to include their favorite songs to the app through email. The best part about it is that you can use it offline and it also workls well for mobile phones with limited memory space.
"Little did I know that a lot of people would download it from Play Store. They appreciate the app being free and works even without Internet (offline). I now have about 160,000 song requests on my personal email," he said.
ADVERTISEMENT - CONTINUE READING BELOW
Pua recalled that starting out had been challenging for him. He remembered a previous colleague who called his MIDI collection hobby as walang kwenta or worthless.
"If I stopped then because of his comment, Midifun Karaoke is not what is right now. I just continued with what I enjoy doing," Pua said.
Apps for Pinoys, by a Pinoy
After the success of his first app, he continued to improve it by hiring friends to add songs, collect song details, checking the accuracy of the tracks, etc. He also met a karaoke-maker who now regularly provides him with professionally made audio files in MIDI format.
But Pua also created more apps. Another music-related app is the Let It Go Karaoke, which only contains one song but has reached 100,000 downloads in a year and a half. It is targeted for the fans of the movie Frozen. Another app that Pua is proud of is the Pinoy Bible, the first Android app of its kind in 2012. Pinoy Bible displays English and Tagalog Bible verses alongside each other. It contains scenic pictures taken around the Philippines which Pua personally took himself. Similar to it is the Cebuano Bible, which was launched during the Google DevFest in Cebu. Part of his Top 5 apps is the 3310 Phone Retro, a 3310 simulator app which can operate basic phone capabilities like call and text. Some of its unique features include Bluetooth chat and camera using the interface of the original Nokia 3310.
ADVERTISEMENT - CONTINUE READING BELOW
"Midifun Karaoke and Pinoy Bible make me proud the most. These apps are well appreciated by Filipinos around the globe especially when they realize the creator is a fellow kababayan," Pua said.  
Currently on Google's Play Store, Midifun appears on top of search results when people in the Philippines search for 'karaoke.'

ADVERTISEMENT - CONTINUE READING BELOW
Having all these apps is no easy task. Pua uses his after-office hours, weekends, and even the time when he travels to work and to continually improve his apps.
"During heavy traffic while travelling to work, I use headphones and my Android handset to add the lyrics guide/highlight for Midifun Karaoke," he said.
Pua clarified that his full-time job is still a priority but having his own apps also gives him a sense of freedom.
"If you notice, my apps are free so I have full control over my apps in contrast with a paid app where you can encounter demanding users which will compel you to do what they want with the app," he explained.
Giving back
While Pua's apps can be downloaded for free, he also earns from them. This is done by displaying advertisements on the apps with Google AdMob.
Despite a big, potential income, Pua donates 95% of earnings to the organizations close to his heart, the Community Hope Alternatives, Inc. (CHAI) and The Philippine Navigators. These organizations have beneficiaries from all over the country and places such as Northern Mindanao, Iloilo, Manila, Los Baños, Central Luzon and Bicol.
ADVERTISEMENT - CONTINUE READING BELOW
"Both organizations are composed of full-time volunteers. They rely on donations from people. I know leaders from The Navigators Philippines and CHAI as I stayed on one of their training apartments when I was in college," Pua explained.
The Navigators help train young people by initiating leadership summer camps for students and promote values formation to communities of students, young professionals and married couples. CHAI is actively involved in helping marginalized people by conducting reading programs to children, offering "Study Now, Pay Later" schemes to deserving graduating students and organizing feeding programs to poor communities.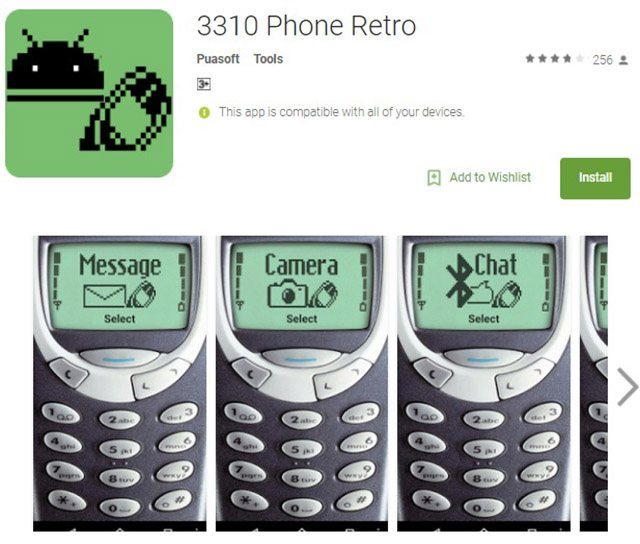 ADVERTISEMENT - CONTINUE READING BELOW
Feeling the need to give back, he appropriates funds based on the organization's needs and then personally deposits it straight to accounts of The Navigators and CHAI. Pua gives one-time and regular donations, which helps subsidize a month's rent of a student in UPLB, the registration fees of delegates for a training in Davao, and school supplies for Iloilo Navigators. Aside from that, he also gives his money for CHAI's Navigators staff's eye-complication checkups and surgery and to a Navigators alumnus who needs financial assistance for his child's Occupational Therapy from autism spectrum disorder.
Pua said that Google Adsense has a minimum payout of $100 per month, which requires tens of thousands of ad impressions per day to be able to reach that amount. He shared that the current monthly profit he gets from the ads in his apps is equivalent to a regular junior programmer's monthly salary.
ADVERTISEMENT - CONTINUE READING BELOW
"It may be a big amount to some, or just a small value to big-time people, yet giving it to deserving people who needs it defines its true value," he said.
Pua said that this kind of business model is sustainable because mobile apps development can be a passive income. Of course, this also requires that you've done your assignment in Search Engine Optimization or making your app appear in top searches, eliminating major bugs and making your app user-friendly.
"You earn while sleeping since the app stores are open 24/7. People around the world can download and use your app any time," he said.
For now, Pua said that he will continually maintain his apps while also exploring other ways to increase his earnings.
"People often view development as the main part of a software's life cycle when it's actually the maintenance part. You build the software for a short time, and you maintain it for a longer time," he said.
ADVERTISEMENT - CONTINUE READING BELOW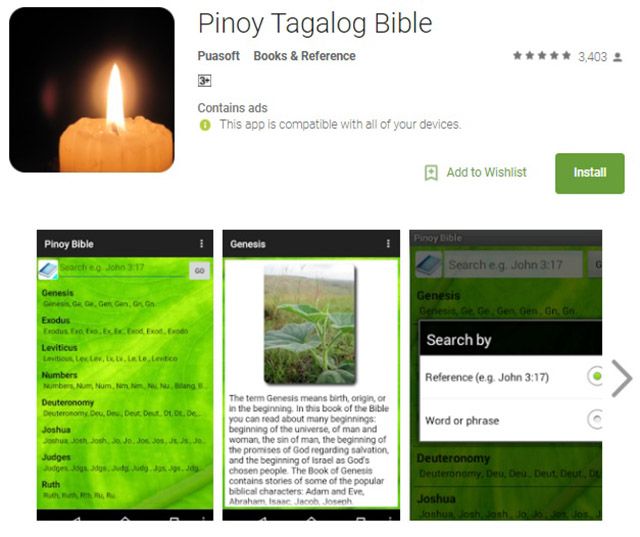 For aspiring app developers, he has these tips to share:
User feedback is important. Release app versions often and engage the users. This way, users can give early feedback to the latest version of your app. The best response to their comments or suggestions is by incorporating those to the app right away. Remember to provide a way for users to easily voice out their concerns in a manner convenient to them through a feedback screen or by simply giving the users your email address.
ADVERTISEMENT - CONTINUE READING BELOW
Automate promotion by choosing a searchable brand name. App name is important for app store search engine optimization. This is what I have learned which is why I renamed from 'Midifun' to 'Pinoy Midifun' and finally to 'Midifun Karaoke.' The 'Karaoke' keyword was the game-changer which helped a lot to make Midifun appear on top of search results.
Starting out? Solve a problem familiar to you. This way you will not have to research a lot when building the software. This will help you implement a user-friendly software by creating the interface from the user's perspective.
Start sharing your apps. These are the three useful things you need to start sharing your apps to the world:
1. Android Studio,
2. Google Play Store Console account and
3. Imagination.
You pay only once for opening a developer account in Play Store, but once your apps start earning it can be a hundredfold of profits and lessons learned. With your apps becoming popular, you can be invited to Google-sponsored events. I was able to freely visit Davao City, Baguio City, Cebu City and Iloilo by conducting Android workshops to Google Developer events in the area (Google and partners usually sponsor the food, lodging, and air flights).
ADVERTISEMENT - CONTINUE READING BELOW
Make your product helpful to users for it to become popular and successful. And don't just aim for success. Success is nothing if you don't share it to people around. As Craig Lock rephrases Albert Einstein, "Aim not at a life of success, but living one of significance." 
*****
Nicai De Guzman is the marketing head of Rising Tide, a technology solutions company. She is also the Manila Bureau Manager of Probe Media Foundation's Mulat Pinoy-Kabataan News Network and a regular contributor for SPOT.ph. Follow her on Twitter @nicaideguzman, and LinkedIn.