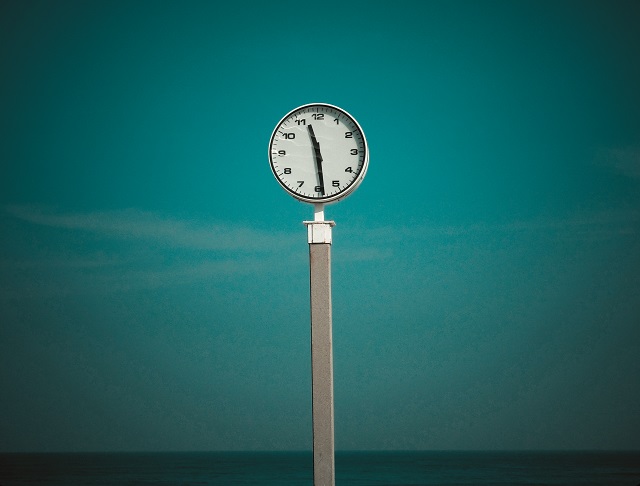 Thanks to business process outsourcing (BPO) employeess, convenience stores never had it so good. In 2010, the Philippines' BPO workforce only numbered 500,000, but this year, it's expected to balloon to 1.3 million. No surprise, 7-Eleven, Ministop, and FamilyMart are on an expansion mode, while newcomers Puregold's Lawson from Japan and the SM Group's Alfamart from Indonesia want a piece of the action, too.
ADVERTISEMENT - CONTINUE READING BELOW
Other businesses have caught on and are now nosing in to cater to customers who demand for related retail and service operations that run morning, noon, and night. If you're thinking of going 24/7, expect gains, yes, but watch out for challenges too. Here's how you make it work for you.
1. Supply the unusual.
Sunny T. Conde, general manager of fitness center Planet Infinity, says a decade ago you couldn't find any gyms offering the kind of workout her family wanted, and that would cater to the late hours they kept.
So her father, Caesar, set up Planet Infinity in Quezon City. "Our slogan is smart fitness and boundless living. It's not only about exercise, but also nutrition. We have been members of several gyms and none of them were fulfilling the need, that's why we set it up," she said. Planet Infinity's clients include businessmen, TV network executives, celebrities, and doctors – all of whom work long hours. "They only get to relax after a really long day," she said.
ADVERTISEMENT - CONTINUE READING BELOW
Vincent Juanta, managing partner and co-owner of Kanto Freestyle Breakfast, says they'd dreamt up "affordable gourmet breakfast fare" four years ago to cater to the class D clientele. Much to their surprise, the yuppies and foodies started coming to their 24/7 "sossy tapsihan" or "classy" eatery that specializes in fried rice and dried or cured beef meals.
Jaunta shared that their concept was carinderia-style kainan or eatery/canteen, but the food is gourmet – quality yet affordable. They wanted their target market to have that experience, but not all are buying the idea. "But I guess because of the quality, we got everybody from class A to D," said Juanta. Kanto now has four branches – in Mandaluyong, Pasig, Marikina, and Quezon City.
Portal One, a cyber-lounge in Tomas Morato in Quezon City, also caters to a diverse market. "Students make up 30% of my market. The rest is mixed – professionals, business owners, yuppies, and call center people come here during the wee hours," said owner Joseph Silva. Because they're open 24/7, those who have time to kill could play cyber games for 16 hours straight before going home. As a result, "they tend to make this their tambayan (hangout) place," Silva added.
ADVERTISEMENT - CONTINUE READING BELOW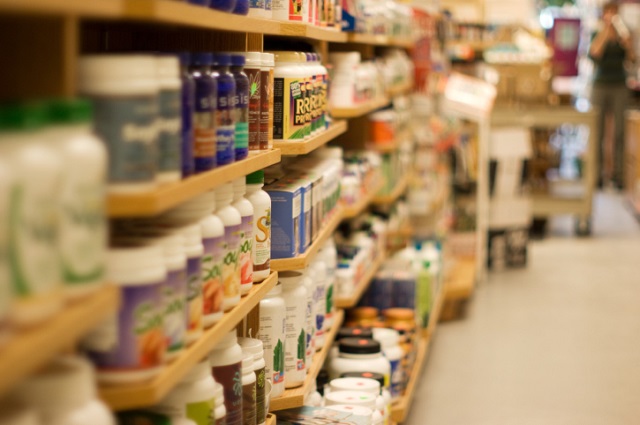 2. Pay attention to detail.
The devil is in the execution of your concept. For Silva, this means finding hardware and software providers he could trust. He says it takes patience to find the right provider, but notes how "good research means good result." "Not all providers are good providers or suppliers. So you study them, you research, you consult, and you actually test," he says.
ADVERTISEMENT - CONTINUE READING BELOW
For his tapsihan Kanto, Juanta said he had to make sure the quality of the food is consistent. "We have a team that does random checks to make sure the quality of our food is the same for all four branches," he said and added that they also track customer feedback through our social media accounts, and Kanto makes sure that it addresses their concerns. 
Investing in top-of-the-line equipment is also a must. Silva bought computer hardware that he said cost five to 10% more than the average setup to minimize downtime for customers because of faulty units. "We've been up for months and people have enjoyed unlimited gaming without fail. That's why customers come here. Kasi hindi sila naiistorbo, (Because they don't get disturbed here)," he said.
3. Give non-stop support.
Making sure everything is in working order at all times of the day is also key to a 24/7 business. But no system is perfect, and patrons are likely to encounter problems during odd hours. Troubleshooting plans must be in place. Also, anticipate problems and plan the solutions or the preventive measures ahead of time.
ADVERTISEMENT - CONTINUE READING BELOW
Silva, for instance, hired an IT manager who is an expert in software and hardware, and had him work during the 2 pm to 10 pm shift at Portal One. He also invested in software that provides troubleshooting solutions and made sure the IT manager trained his staff on the basics of using it. Knowing that his operations rely heavily on Internet connections, he also subscribes to the services of three Internet providers.
Ida Marie Castro, HR manager for Planet Infinity, said they invest heavily to keep their fitness gear in tip-top shape, which saves them a lot on replacement costs.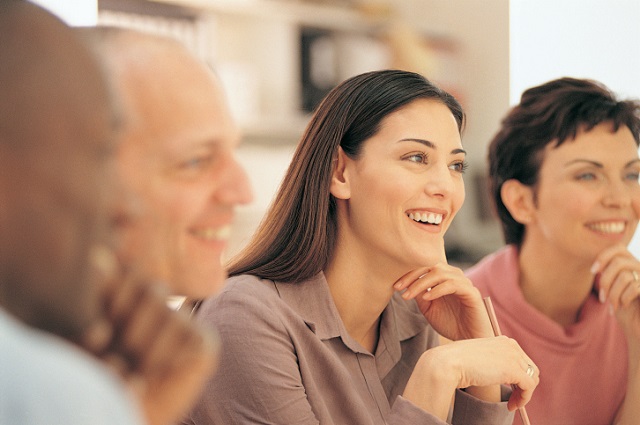 ADVERTISEMENT - CONTINUE READING BELOW
4. Keep your staff happy.
Getting and keeping staff with the right attitude and willingness to work odd hours is also essential. Castro of Planet Infinity said they hire for attitude and train for skill. "We wanted to tap people who had the kind of bent we had and those that we could consider teachable and also people-oriented," she said.
Good pay attracts quality staff. To hire the best biomechanics trainers and fitness instructors, Planet Infinity pays 20% to 30% more than the industry standard.
Continuous training is also an incentive for employees. Portal One gives monthly training and updates for their staff. Ditto for Planet Infinity.
Kanto rotates a staff monthly, assigning them to other branches so that they experience what it is like to work there.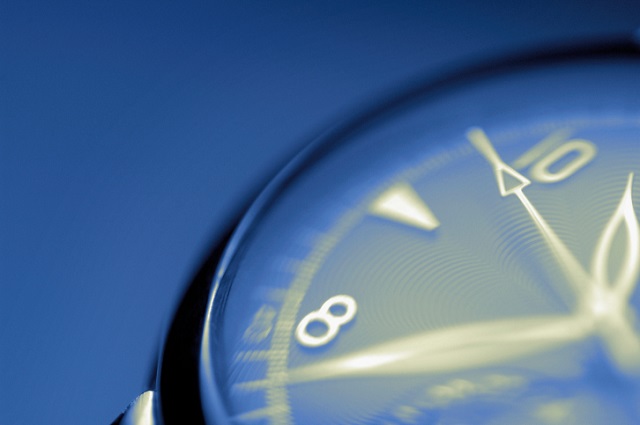 ADVERTISEMENT - CONTINUE READING BELOW
5. Be flexible.
Planet Infinity used to operate all hours, six days a week, during their first three years. Noticing, however, that people tend to flock in after the weekend, but dwindle toward the weekend, the management decided to offer 24-hour services just on Mondays and Tuesdays.
Identifying your busiest hours helps in staff deployment as well as cost management. Juanta said that Kanto started out with a delivery service, but had to stop because it was not cost-effective. Having one of the staff do deliveries during peak hours just added to the problem when they were already short-staffed in the first place, he said.
Security is also a concern for a 24/7 business, usually the lone shop left open in a stretch of closed places. Portal One and Kanto both installed CCTVs in their premises. As a precaution, Juanta also ensures that there are more male employees at Kanto's branches during the graveyard shift, so they can deal with the rowdy patrons.
ADVERTISEMENT - CONTINUE READING BELOW
6. Take maximum advantage.
While operating 24/7 can mean higher costs, the upside is that a business earns while most of their competitors are snoozing in bed. Planet Infinity reportedly earns 20% more and Kanto 20% to 40% more than their conventionally time-bound counterparts.
Juanta said the best thing about non-stop operations is maximizing rent. "You pay the same as other businesses, pero bukas ka at kumikita the whole day. Ideal yun, lalo na sa locations namin na mahal ang renta." (You pay the same as other businesses, but you're open the whole day. That's ideal, especially if you're located in an area with high rental fees.)
Silva said being open all day also means that you capitalize on customer traffic, because you maximize what you are paying for the equipment and providers, you get walk-ins, and "no potential client is turned away."
Ultimately, Conde said, "You become top of mind because of the services that you give. People know you care because they know you are willing to break your bank if need be for them."
ADVERTISEMENT - CONTINUE READING BELOW
*****
This article was originally published in the March 2015 issue of Entrepreneur Philippines magazine.
Photos from Thinkstock and Getty Images.