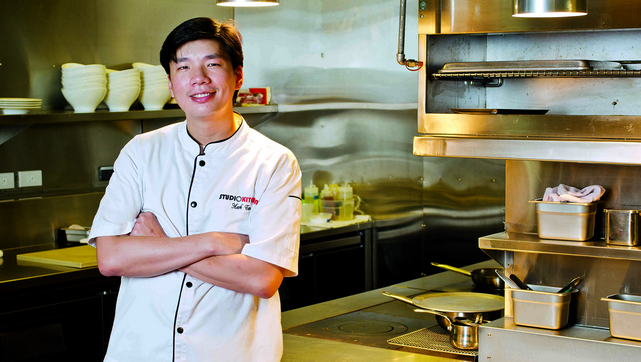 "It's like a photo or an art studio where the subject changes. What we're using as tools to paint are the ingredients, and the paintbrushes are the techniques to produce the food. But I wouldn't say it is art; it's more of craft because it's something we have to perfect."
ADVERTISEMENT - CONTINUE READING BELOW

That's how Mark Tan, executive chef of Studio Kitchen in Alabang, Muntinlupa City, describes his restaurant, which opened in October 2011. "What we do here is very much influenced by the cuisines I got a chance to do," he adds. And what a list it is: one of the establishments he worked at was Providence, a fine-dining place in Los Angeles, California that has two stars from the Michelin Guide, the Holy Grail of global restaurant ratings.

Tan's stint at Providence lasted for about a year and a half, where he worked his way up to be chef de partie, putting him in charge of other cooks. "It was good experience in that you learn quality, that you can't accept anything less than what you want to produce," he shares.

Honing his skills
The 36-year-old also honed his skills at The Bazaar at the SLS Hotel by famed Spanish chef José Andrés in Beverly Hills. There, Tan did classical and modern Spanish dishes, as well as tried his hand at molecular gastronomy, a style that embraces the use of science and technology in cookery.
ADVERTISEMENT - CONTINUE READING BELOW

These sophisticated influences, plus Tan's fondness for the 'clean flavors' of Japanese cuisine, are apparent in his food. One of Studio Kitchen's most popular entrées is the maple-glazed pork belly, which is accompanied by bomba rice (a Spanish variety that's highly absorbent yet remains firm) and a siding made from Granny Smith apples. The pork turns out so tender that you can spoon—yes, spoon—it.

Doing food at this high standard is bound to be costly, but Tan says that's part of the Studio Kitchen experience. "We don't try to cut corners. The bread that we serve, we make in-house, plus all the desserts.  Even the toast that we serve with the foie gras terrine we make ourselves. It puts more pressure on us, but it also makes the food much better."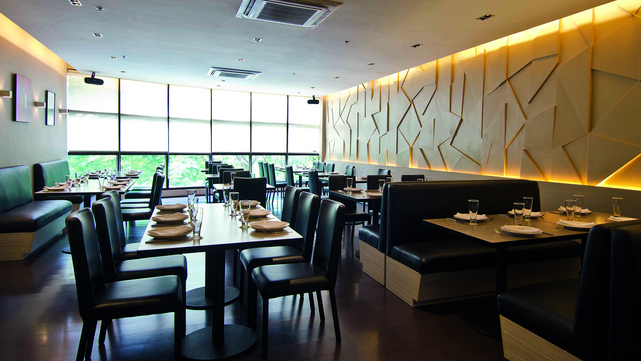 Running the business
Tan calls Studio Kitchen a family endeavor because his parents help him run it. It doesn't hurt that he has a degree in international business from the Loyola Marymount University in LA, so it's clear to him that while food is his passion, it must also be profitable.
ADVERTISEMENT - CONTINUE READING BELOW

Tan advises would-be restaurateurs to have a good head on their shoulders to see the business through. "If you don't get the affirmation you need, the first instinct is to change everything. But it's a balancing act; we're adding a few things that hopefully will attract a wider range of customers. But we don't want to take out the things that make us different, that make a mark on people who come in."
This article was originally published in the April 2012 issue of Entrepreneur magazine. To subscribe, click here. 
Photos by Kai Huang