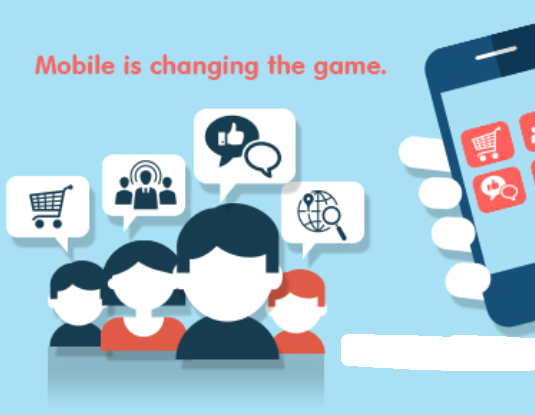 If your brand still doesn't recognize the need to adjust to consumer behavior, you risk falling behind. As consumer key performance indicators (KPIs) change, brands need to adapt to stay relevant.

Jubert Alberto, research manager for IDC Philippines points out that the characteristic of young generations to need consistent connectivity, information, and entertainment contributes to the strong demand for mobile, may it be in the context of devices, services, and applications. VMware Philippines country manager, Emmanuel Portugal advices PH firms to invest in IT infrastructures that are more suited for mobile consumption, highlighting it as the best way to reach the young generation or 'millennials' that make up the professional environment.

When you hear 'mobile marketing,' many think it's just advertising through mobile applications, using SMS to blast promotions and offers, or even ensuring your website fits the mobile screen. That is mainly used for push marketing instead of pull.

But mobile marketing is much more than that. It's utilizing the mobile as a channel to enhance customer experience.

And that's exactly what Adidas did---installing interactive and digital screens as window displays that allowed consumers to browse, save, and purchase items even after store hours – giving a whole new literal meaning to 'window shopping.' The initiative was a huge success. It has been attracting 90% of by-passers and generating e-commerce conversions daily.

Adidas optimized the mobile platform, integrating various digital and mobile elements to give consumers a unique brand experience.

Mobile puts together technology and lifestyle. What Adidas did is just one of the many ways mobile can be used as a complementing tool in the purchasing process that leave consumers looking for more. They sold not just the product but the experience of buying it. Create something that's truly memorable and your brand will remain unforgettable.

Discover how to utilize the mobile platform to uplift your brand in the Mobile Marketing Academy. Call 9270096 / 09285065382 or log on to www.mobilemarketingacademy.org for more details.

ADVERTISEMENT - CONTINUE READING BELOW