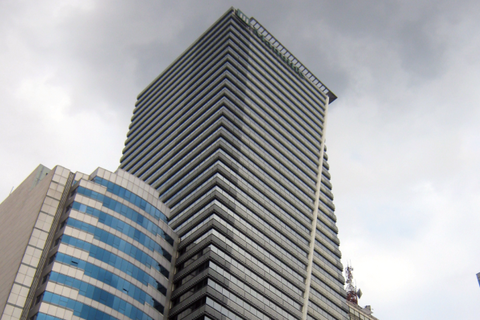 <>Do you want to own a small business with an office within the posh Makati central business district? Believe it or not, it is now possible to have your office address in one of the most expensive business venues in the metro for as low as P2,990---hardly the price you pay for a single fine-dine lunch.
Own a prestigious commercial address and boost your small business' image by taking a virtual office from CEO SUITE. Aside from leasing Serviced Offices, they also offer Virtual Office packages, which in turn eliminate the need for the usually tedious physical office setup. In as fast as 5 minutes, you can take and set up your new office address.
"Through this concept, any business owner can just come in, plug his computer, and work," the company said in a statement. It added that the Virtual Office is a convenient and cost-effective solution for all types of entrepreneurs. This unique setup is particularly best for startup SMEs, which need an initial physical address for necessary business registration. It is also recommended for startups that need to create a lasting, good impression among business partners and prospective clients.
The concept of a virtual office is becoming a popular one in East Asia. In fact, CEO SUITE has presence in seven countries in the region through its 14 branches. The company started in Jakarta, Indonesia in 1997 and has since spread to other locations like Singapore, Kuala Lumpur, Shanghai, Beijing, Bangkok, Seoul, and Manila.
Virtual office packages
CEO SUITE has interesting virtual office packages that particularly target small- and medium-sized enterprises (SMEs) with attractive prices ranging from P2,990 to P8,990. For a minimal investment, you can possibly own a prestigious business address in Makati without putting up an actual office through the Virtual Address package. You will also be assigned your own fax number and take advantage of fax handling and forwarding service as well as instant message notification via email.
Do you need to constantly receive phone calls from business partners and clients? The Virtual Phone Answering service is for you. Through this package, you can enjoy professional personalized bilingual answering service, instant call forwarding facilities, round-the-clock voicemail facilities, and your own fax number. Also included in the package is the instant message notification via email.
Meanwhile, find out why the Standard Virtual Office is the best seller at CEO SUITE. For a low cost, you can enjoy all the perks of the virtual address and virtual phone answering services. On top of those, you could also take advantage of a three-day complimentary use of the company's exclusive VIP Lounge with free Wi-Fi usage.
Lastly, the Premium Virtual Office will have you enjoy all the features of the Virtual Address, the Virtual Phone Answering, and the Virtual Office services, still at a reasonable investment. You can enjoy the complimentary use of the exclusive VIP lounge for 5 days instead of 3 days and at the same time, be able to use an assigned exclusive private office space for 7 days in a month.
Target clients
Who should benefit from the virtual office packages? Aside from SMEs, CEO SUITE's virtual office packages are also ideal for multinational companies that want to put up a foothold in the country, particularly in the metro. Virtual office options are also recommended to startup multinational companies that need a local address for business registration, international-based startup firms that want to establish presence in Manila, as well as OFWs and foreigners who intend to be local entrepreneurs.
To sign up for any of the four available packages, a business owner only needs to present two valid identification cards and sign the necessary lease contract.
Explore what a virtual office could do for you and your business. Find out more and make an inquiry though the online directory listing of CEO SUITE here.
ADVERTISEMENT - CONTINUE READING BELOW