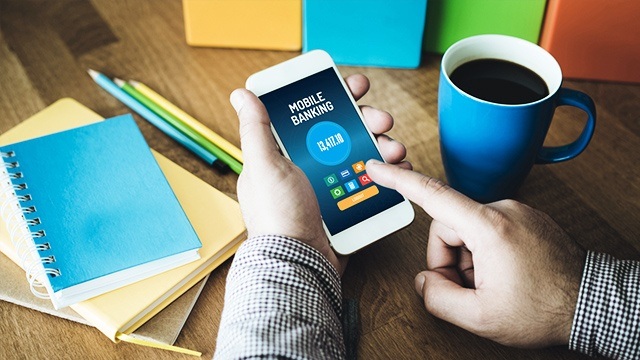 Today's established banks are already facing challenges and disruption. New competition in the form of on-the-cloud startups and fintechs are gaining the attention of potential clients and funders. Moody's Investor Service already estimates that these groups are already 4,000-strong worldwide and that they have received around $19 billion in venture capital funding. These new players are also causing an undeniable shift in clients' expectations, which includes the pressure for banks to innovate and deliver cost-savings at a faster pace.
To catch up with their agile, new competitors, banks must also adopt a cloud-first disruptor mindset, according to Likhit Wagle, IBM's Global Industry General Manager for Banking and Financial Markets. For Wagle, this move will be helpful for them in understanding how they access and understand their customers.
"Banks continue to remain under severe financial pressure. They're still not getting a respectable level of return on equity. And worse, a lot of fintech companies are really attacking the entire banking value chain," he said.
ADVERTISEMENT - CONTINUE READING BELOW
"In this sort of environment, if a bank is truly going to be successful, they need to think beyond digital. They need to go cognitive," Wagle added.
Cognitive, simply explained, is machine learning. It's using platforms that are based on artificial intelligence and signal processing. Cognitive banking, therefore, is the use of these sophisticated technology to make banking services faster and more efficient.
For Wagle and the rest of IBM, here are five key elements that banks must embrace as they adopt cognitive in their systems and processes:
Become more agile by delivering cloud-based capabilities
By migrating to a dynamic hybrid cloud, banks can achieve greater capacity, efficiency and integration than what is currently possible with legacy on premise infrastructures.
IBM recently announced its IBM Cloud for Financial Services, which is bringing together essential technologies such as cognitive and blockchain for developers so they can create and monetize apps for the financial services industry.
ADVERTISEMENT - CONTINUE READING BELOW
With this, developers can access new tools to build in customer insights, security, privacy and support compliance readiness to help reduce the time needed for development and testing. APIs from both IBM and partner fintechs are available on the platform.
Deliver adaptive, personalized customer experiences
A study by the IBM Institute for Business Value shows that only 30 percent of customers surveyed believe they're getting a personalized customer experience. However, 45 percent of bankers surveyed believe they are delivering a personalized customer experience.
IBM believes that a robust predictive analytics based on big data enables banks to deliver this more evidently.
"A good example of beyond digital would be how cognitive can assist in wealth management. The big opportunity in banking and wealth management is to actually move from the ultra-rich segment down to the mass affluent and in that space, the issue that banks got is that it's a volume play," Wagle said.
ADVERTISEMENT - CONTINUE READING BELOW
He gives the example of India which has over 250 million people that want wealth management capabilities and they cannot be serviced by wealth managers alone.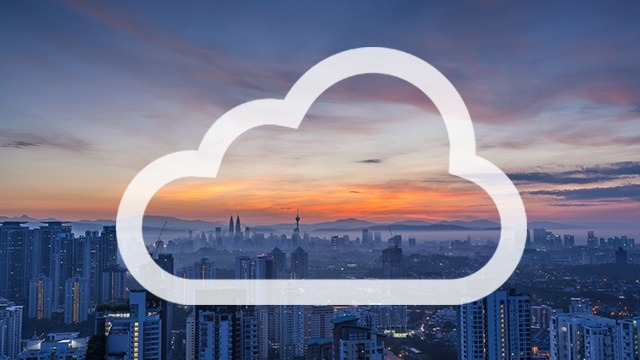 Extract more insights by accessing data that is currently invisible.
Financial institutions collect massive volumes of data, but much of it is unstructured. Cloud-based cognitive computing analyzes, understands, reasons from data gathered. It also learns from it to continuously improve.
ADVERTISEMENT - CONTINUE READING BELOW
"What cognitive does in that kind of space is it uses machine learning to be able to go through millions of millions of bytes of data, looking at a lot of information that is structured and unstructured and to be able to come up with insights that not only understands the customers and adapts to the customers' hanging requirements," Wagle said.
In the case of wealth management, it can also put together a portfolio that perfectly puts together those customers' requirements, he said.
Aside from wealth management, another example is how USAA gained insight into their customers' needs through predictive analytics. The system was able to successfully recognize life events in time to provide services and offers.
A large Swiss bank has also cut attrition by 66 percent on customers where analytics has identified their attrition behaviors in time for the bank to react.
Create a data-savvy culture
The good thing about banks is that they have a wealth of digital data. These can provide unique insights which is valuable for the individuals and businesses they serve.
ADVERTISEMENT - CONTINUE READING BELOW
To understand the challenges that clients face and create more personalized experiences, banks need to establish a culture where digital data is combined with other cloud-based services.
Advances in analytic and cognitive technologies also dramatically simplify and accelerate the discovery of actionable insights.
Embrace cognitive and artificial intelligence
Financial institutions have recently turned to cognitive and artificial intelligence as platforms for maintaining a competitive edge.
Banks such as Banco Bradesco are utilizing AI to provide better and faster customer experiences.
"Cognitive capability is not restricted purely to analytics or wealth management. It can be applied to banking as a whole, making substantial improvements in terms of effectiveness, cost, particularly in the operations side of the business," Wagle said.
Based on their research, cognitive can add three to four percentage points on return on equity.
"That's about 25 percent improvement on return on equity," Wagle added. 
*****
Nicai De Guzman is the marketing head of Rising Tide, a technology solutions company. She is also the Manila Bureau Manager of Probe Media Foundation's Mulat Pinoy-Kabataan News Network and a regular contributor for SPOT.ph. Follow her on Twitter @nicaideguzman, and LinkedIn
ADVERTISEMENT - CONTINUE READING BELOW