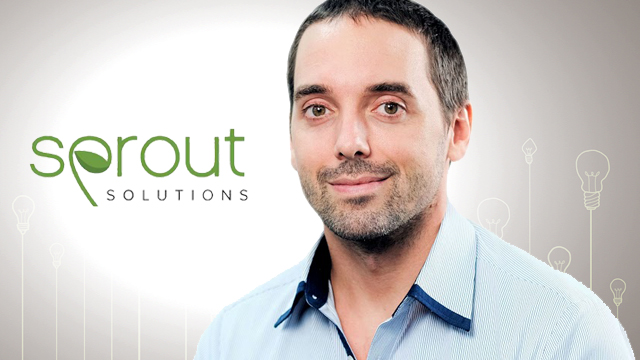 Corporate communications is changing globally, as we can see in some of the stories that populate our newsfeed. Business readers want to know as much about what executives do outside as well as during working hours. We want to see the person rather than the persona, the stripped-down version of the CEO that our press materials may have painstakingly built up.
ADVERTISEMENT - CONTINUE READING BELOW
I had to learn of this trend first-hand. While my HR-tech company, Sprout Solutions, had substantial media coverage since its founding in 2015, the first piece that went "viral" as they say was one that focused on my relationship with my wife and co-founder, Alex Gentry, right here in Entrepreneur Philippines.
Appropriately titled "How my wife and I met, fell in love, and started a tech firm," the piece garnered thousands of social media shares as it recounted the shared genesis of my marriage with Alex and the early days of Sprout.
While I am certainly not accustomed to turning the spotlight on my personal life—probably owing to my growing up in a secluded farm, surrounded by woods, in southern Oregon—I came to understand why modern media likes to focus on the person as much as the company, and it wasn't just to satiate a kind of curiosity. I realized that understanding how other business leaders navigate their personal lives and achieve work-life integration can help them accomplish the same, particularly in a distraction-driven world where it is increasingly hard to do so.
ADVERTISEMENT - CONTINUE READING BELOW
Raising venture capital (while raising a family)
With this idea in mind, I would like to affix an asterisk on that original article, an update on what we have accomplished since then, and more importantly, how we managed to do it as a husband-and-wife team with two growing kids—one boy, one girl.
To start, when the original article was published, we were still a small, spry team of 20 or so people. Both Alex and I had direct, daily contact with almost every team member, and as a group, we willingly did many things that would not scale, hyper-focused as we were on obtaining our first 50 or so clients.
In order to grow, we had to put processes in place you would associate with much larger companies, and some of these were not initially well-received, especially from team members who joined Sprout precisely because we were a startup. I'll freely admit to being one of the team members who struggled with the formalization of our business. Being in an early stage startup is so fun and doesn't have to be serious. That has to change as you grow out of that phase.
ADVERTISEMENT - CONTINUE READING BELOW
One of the most notable changes came in how we onboarded companies to use our HR and payroll solutions. Previously many of our key team members—including Alex and I—would simply visit the client office, but as we started to sign 10 to 20 clients a month, this approach was no longer practical, with traffic being what it was in Manila.
So we developed a more formal training process, one that includes clients coming to Sprout's headquarters in Bonifacio Global City. To our surprise, clients picked up the information much faster. Freed of the distractions present at their own office, they could focus entirely on what they needed them to learn. This was a great evolution in our value proposition—a rigorous, structured, project-managed onboarding experience.
As Sprout grew, so did our kids (our youngest child was born the month Sprout was incorporated). On our way out the door, they would frequently ask questions like, "Why don't you just stay home today?", which was of course tough on both me and Alex.
ADVERTISEMENT - CONTINUE READING BELOW
As a solution, we often brought both kids into the office, where our growing team enjoyed the roles of tita and tito. The kids would bounce around the office from department to department, and at each stop, team members would talk to them, play games with them and inevitably offer them sweet treats. Of course the developers want them to be programmers when they grow up, finance wants them to be accountants, and so on. When we had the opportunity to build out our own office, we modified the standard "clinic and lactation room" to be kid-friendly so we could also have kids of staff come spend time in the office. A high-growth startup is a challenging, long-hours kind of company; these kind of breaks are important to keep the team motivated and positive.
When Sprout was accepted into the enterprise Software-as-a-Service-focused accelerator Acceleprise in mid 2016 on account of our increasing traction in the Philippines, we were tasked with another far more daunting challenge: We would have to make do without full-time childcare upon our relocation to Silicon Valley for four months. This was a challenging period, where we would attend to program requirements and meet with our mentors during the day, then come home to prepare dinner, do household chores, and put the kids to sleep, only to work again online from roughly 10 pm to 3 am with the team in Manila. Then the kids would be up around 7 am. 
ADVERTISEMENT - CONTINUE READING BELOW
Graduating from Acceleprise really accelerated Sprout. We gained the knowledge that would help us obtain even more market share in the Philippines, such as the notion of true "customer success," which was largely still then unheard of in the country. These improvements set the stage for Sprout's seed round in late 2017—the largest for any HR-tech company in the Philippines—and one which paves the way for further expansion to enterprise-level clients across the country.
In reflecting upon this milestone, I realize that Alex and I were most successful—as I suspect other founders in the Philippines will be as well—when we viewed work and life not as two distinct parts, but complementary halves that make you whole.
*****
Patrick Gentry is the founder and CEO of Sprout Solutions, a Philippine-based software company that helps companies solve payroll, HR and recruitment issues. His wife Alexandra Gentry co-founded the company and is the product head. Sprout recently raised $1.6 million in seed round funding from Kickstart Ventures and other investors that included Wavemaker Partners and Beenext
ADVERTISEMENT - CONTINUE READING BELOW