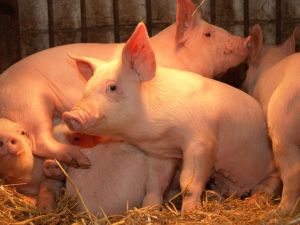 COMPANY: Luz Farms Inc.

Type of service: Hog raising  

Year started: 1981

Initial capital: P1 million

Initial inventory/equipment: 300 sow with a total population of 2,700 swine
 buildings

How do you charge: Per client

Luz Farms breed quality swine in its production facilities located in a 30-hectare property in Barangay Pinagsibaan, Rosario, Batangas.
The hog farm, says LFI farm manager Dexter Pablo, produces quality swine genetics and breeding stock which are bought by other smaller farms before they are brought to slaughterhouses. LFI also sells breeders, weanlings, fatteners and semen for artificial insemination and it also offers programs in farm and swine management.  LFI has 1,700 sow or a total population of 15,000.

While this business may be not your usual,  it can be very profitable. [Learn how to make ham here]
"It is still part of the food business," says Pablo. In a country like the Philippines where people have high pork consumption, the hog farm business will always have clients. Without hog farmers, who would make bacons, sausages and ham? Hog skin is also used to make other items such as hairbrushes and gloves.  A sow can also give birth to as much as 10 litters which add to its profitability.



Greatest challenge in running the business:

The success of a hog farm depends not just on the quantity but also on the quality of swine produced.  The challenge for every farm is to ensure animals do not get sick or die of any disease.
ADVERTISEMENT - CONTINUE READING BELOW
Viral diseases for example spread easily that even if only one pig in infected, it could spread the disease to hundreds of animals in a day. While bacterial diseases are easier to manage because it doesn't spread the virus, it could still lead to death. [Learn how to make tocino here]

The swine must undergo a series of regular vaccinations and parasite control. Farm managers should be able to prevent, detect and manage animal diseases. "Preventive vaccination while it may cost, is necessary. About 80 percent of your capital in this business will go to ensuring proper nutrition of the animals," says Pablo. A farm loses P1200 for every pig dying at birth; P8,000 for an adult pig.
Page 2: Bio-security in place