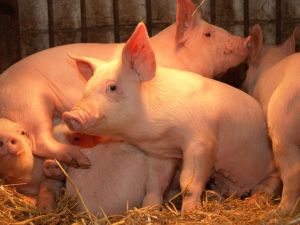 <>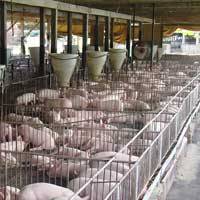 Advice to aspiring  hog breeders:

Dexter advises entrepreneurs who are new in the business to have a bio-security in place. These measures may reduce the risk of transmission of infectious diseases and pests which could endanger the health of animals or even lead to death. Bio-security should take into consideration not just the security of animals but of the personnel and visitors as well. [Learn how to start a dog breeding business here]

"We don't just allow anyone to enter the farm premises. Even visitors have to be quarantined for a day or two in our staff house and employees take a shower before they can come in," says Pablo. As much as possible, large scale hog farms should be far from backyard piggery which often has low vaccination.

The housing should also be conducive to the animals. It must  have proper ventilation. The structure should also be built in a way that is easy to clean. Luz Farms collect animal manure and convert these into biogas. "We are able to use these for biogas that we no longer have to pay for electricity. The biogas in enough to run the farm," say Pablo. [Learn how to make clothing for dogs here]


Dirty meter:

I have been to a hog farm many years back but I could still remember the smell. Of course I saw animal dung but these are cleaned right away. I'll give this a  5 rating because while this business can really be dirty, it can be manageable. The workers must be able to clean the area as often as necessary and the facilities must be built in such as a way that animal wastes are easily collected and disposed.
ADVERTISEMENT - CONTINUE READING BELOW
Luz Farms
www.luzfarms.com
63) 917-8122792
LFI@sarman.com
Related Articles:
How to start a backyard piggery