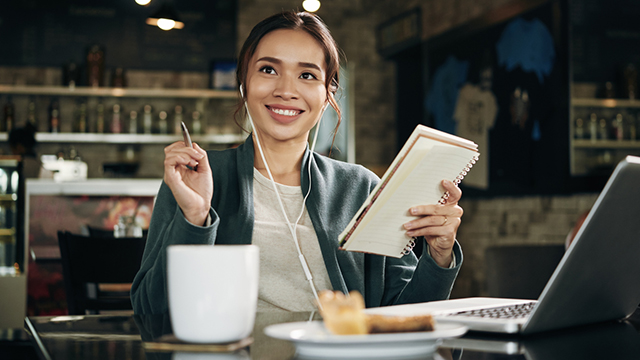 Did you know that one of two American millennials have side hustles or side businesses? 
If that sounds impressive, consider this: in the Philippines, almost eight out of 10 working people have a side job or "raket" on top of their main jobs.
According to GoDaddy's 2017 Gig Survey Results, which surveyed 1,500 working people from Hong Kong, Philippines and Singapore, 77 percent of the Filipinos said they have a side job or business. That compares to only 37 percent in Hong Kong and 51 percent in Singapore.
ADVERTISEMENT - CONTINUE READING BELOW
For Filipinos, the main drivers in engaging in rakets is to increase personal wealth, monetize skills and resources and to get a taste of entrepreneurship.  
In large part, that reflects the fact that underemployment is prevalent in the Philippines, which is evident in the profile of GoDaddy's respondents in the country. Only 64 percent of Philippine respondents are full-time workers compared to 74 percent in Singapore and 82 percent in Hong Kong. Those working part-time make up 20 percent of respondents in the Philippines compared to six percent in Hong Kong and 11 percent in Singapore.
Still, a big proportion of Filipinos are also keen on entrepreneurship and on pursuing their passions, apart from earning extra income to augment their salaries.
Among those with rakets, 40 percent aspire to have experience in entrepreneurship, 55 percent are motivated by their interests or passions and 72 percent of the respondents wish to turn their side businesses into self-sustaining, profitable endeavors within the next five years.
ADVERTISEMENT - CONTINUE READING BELOW
Given its prevalence among Filipino workers, especially enterprising millennials, what exactly do they need to succeed in this raket culture? Roger Chen, senior vice president of GoDaddy in the APAC region shares his insights and tips in an exclusive interview with Entrepreneur Philippines.
The entrepreneurial spirit is alive
One of the most difficult things that an aspiring entrepreneur would have to face is the uncertainty of his venture. This is probably why these start out as side businesses so that entrepreneurs can still fall back on their regular jobs in case things don't work out. Despite these hesitations, GoDaddy's survey revealed that the entrepreneurial spirit is alive and well among Filipinos, which can be impactful on the Philippine economy, according to Chen.
"Our Gig Economy Survey last year showed that 72 percent of Filipinos with side businesses eventually want to become their own boss," Chen said. "Having a business on top of their full-time job is a step in that direction; a side business can give them the opportunity to learn the intricacies of owning and managing their own enterprises, before having a full-blown venture of their own."
ADVERTISEMENT - CONTINUE READING BELOW
According to Chen, the survey also revealed two more things: first, that day jobs have allowed Filipinos to pursue side endeavors, and that with increased personal wealth as the main driver for Filipinos to pursue side businesses, Filipinos are finding ways to augment their current income beyond their current employment.
"It also can help fill in a gap in terms of satisfaction and personal purpose, if they feel that may be lacking in their current occupation," Chen added.
Among those surveyed, 55 percent of Filipinos are highly dependent on technology, with 69 percent using social media, 37 percent using e-commerce platforms and 36 percent using digital marketing tools.
"Online technologies now make it easier for people to have side businesses that are web-based. Knowing how to use these technologies to their advantage can greatly benefit millennials should they eventually choose to become full-time entrepreneurs," Chen said.
A strong online presence
Today's marketplace highly relies on information found online before deciding on purchases. Chen said that it is imperative today for any business to have a strong and pertinent online presence. A key component to this imperative is having a professional website, especially one that is easily viewable on mobile. 
ADVERTISEMENT - CONTINUE READING BELOW
For Chen, websites that people could easily view and trust should contain the relevant information about the business. The website should state the business' products and services before integrating it with a business's social media platforms.
"Engaging with customers, having a visually appealing and easy to navigate website can also help people better understand your business," he advised.
Starting entrepreneurs and raketeers can use online tools like GoDaddy Website Builder to easily and affordably create a professional-looking website. Their most affordable package is just for Php319 per month, which comes with a free trial for one month.
Using the Website Builder, users can simply enter in basic information about the business and GoDaddy's smart learning systems automatically creates images and text based on the information they provide. At the same time, it still gives the opportunity to customize images and content.
"At GoDaddy we are committed to offering online tools that are both easy to use and affordable for small ventures and for groups like millennials who are looking for ways to pursue their passions. We also provide customer care, IT support so that people can transform their ideas to come to life," Chen said.
ADVERTISEMENT - CONTINUE READING BELOW
"Online technologies have greatly enabled those with side businesses in the Philippines to thrive while having full time jobs. We hope to enable millennials with our product offerings and the customer support they need to help them pursue their passion projects," he added.
Commitment to your raket
Chen advised that similar to any worthwhile endeavor, employees with rakets must treat a side business like any job or business—they must be committed to it.
"They need to balance their time between their day job and side business so that one does not suffer because of the other. Those with side business ought to be prepared that at some point they may need to choose to continue their day job or to focus all their time on their side business, and evaluate the impacts," he said.
So what are the things you should consider if you're considering to have a side business? First, ask yourself, what you're passionate about and then consider how much time and effort to allot to having a side business.
ADVERTISEMENT - CONTINUE READING BELOW
"Side businesses can allow you the opportunity to pursue things that you are passionate about, and to experience them before making a final choice to follow that passion. It's an avenue that can be an enriching experience whether your goal is to have extra income or become a full-time entrepreneur," Chen said.
Secondly, you'll want to do some research and become aware of the variety of online tools that are available to help you get started.
According to Chen, these can greatly enable you to continue pursuing your side endeavor while still maintaining and contributing at a full-time job. Third, and the most important thing, is to take action.
"Too often, people have amazing ideas and passions but they never take the first step towards turning them into a reality."
*****
Nicai is the marketing head of Rising Tide, a technology solutions company. She is also the Manila Bureau Manager of Probe Media Foundation's Mulat Pinoy-Kabataan News Network and a regular contributor for SPOT.ph. Follow her on Twitter, @nicaideguzman, and LinkedIn 
ADVERTISEMENT - CONTINUE READING BELOW