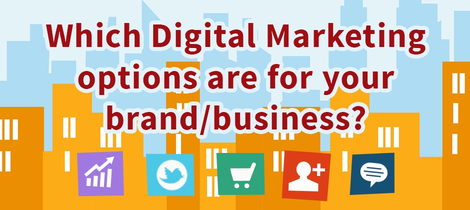 For businessmen of small and medium enterprises, time and budget are the primary consideration for digital marketing efforts.

Moz.com, a rich umbrella resource site for digital marketing companies and tools, outlines the more popular digital marketing options for entrepreneurs. It rates each option according to time and budgeting priorities. It also conveniently categorizes each option according to difficulty: from do-it-yourself endeavors to ones needing technical help.

Facebook, Twitter, Google Plus+, Pinterest, and Blogging lead the most cost-effective ways to market the companies' product, services, and expertise. While Blogging sets itself apart from the Do-It-Yourself category because it needed software knowledge like the navigating the online interface of Wordpress, it requires the most time because of the writing involved.

"Blogging is a great way to demonstrate your expertise and build relationships with prospective customers, peers, and your existing customers," writes David Mihm, Moz's Director of Local Search Strategy. "It can give a big boost to your SEO (search engine optimization) but requires a significant time commitment."

It also recommends businessmen to tap LinkedIn, the largest social business network.

"Developing a strong reputation by joining LinkedIn groups related to your industry and answering questions in their forums may pay off for your business," he adds. "LinkedIn charges a small subscription fee for optional Pro accounts which give you additional intelligence about other users."

For mid-budget efforts which also fall into local/mobile tactic, Mihm cites local SEO (Bing Places and Yelp), location-based services (Foursquare and Facebook Places), reviews/social reputation, and good 'ol email marketing.

"While email marketing won't bring you a ton of new businesses, when it comes to building existing customer loyalty, a few strategies can match email," he reveals.

At the high end of the scale are website SEO, daily deals, online videos, and mobile apps.

"Most small businesses probably don't need to develop their own app—or even have anything beyond a basic mobile website," says Mihm. "But in certain high-value, highly visual industries like interior design, home construction, or finance, developing your own app might make sense as a customer recruitment tool."

Learn more on how you can maximize your business' potential with the use of digital marketing! Visit: imadigitalmarketer.com or call 0928 506 5032.

ADVERTISEMENT - CONTINUE READING BELOW