<>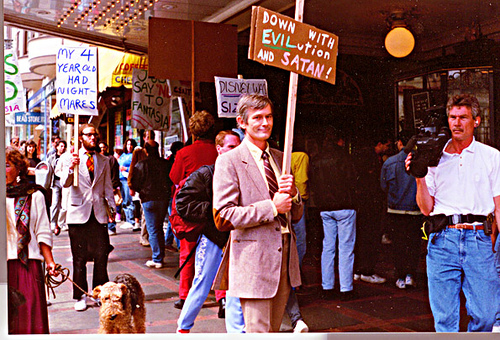 Over social media, businesses and their owners and executives can connect directly with customers as frequently as they like. However, this direct communication has to be used with caution, particularly when wading into areas that have little to do with the business at hand. This is particularly an issue when it comes to politics.
As a business owner, be thoughtful about voicing your political thoughts and opinions. Here are a few things to consider.
Related: Beware of pursuing ROE--Return on Ego
People don't separate individuals from businesses.
Call it guilt by association or perhaps blame it on the narrowing of people's minds, but especially for a small-business owner, you are your business in the eyes of the masses. If you express a thought in a public forum (or a private forum that happens to get out to the public), it can damage your business. Even your employees can be considered ambassadors for your business in the court of public opinion, so have a clear social-media policy in place.
ADVERTISEMENT - CONTINUE READING BELOW
It can affect your employees.
You may have a strong belief that differs from that of your employees or prospective employees. This may affect your ability to hire and retain the best people, who may see your belief as a personal attack--even when it isn't.
You may end up looking like a hypocrite.
Take for example businesses who threaten to stop operation because of rampant LGBT discrimination from the local government, while these same companies freely did business with countries abroad where they routinely killed people who were LGBT for being so and also had a lousy track record in terms of the treatment of women. Unless these businesses were also going to stop selling products and services in the offending countries -- which they did not seem prepared to do -- the boycott seemed blatantly hypocritical.
Your strong thoughts in context may make sense, but you may forget a different application of them which makes you look uninformed, or worse, puts pressure on your business to make a bigger stand than you were prepared to do.  
ADVERTISEMENT - CONTINUE READING BELOW
Related: Some people have a therapist. I have a business coach.
The Internet footprint is basically forever.
Speaking out for or against controversial political issues-like the RH Bill-is dangerous enough. Those opposed to your stance could take it out on your business through angry online reviews and even bring in potential threats of violence to you and your associates.
While the violent threats will likely blow over and perhaps some of the destructive online reviews can be removed, there will be a long history online that could affect the small establishment for years to come.
You may turn off customers.
Taking a stand in relation to divisive issues may cost you customers. If your beliefs are strong enough, you may not care, but it is a real risk that you should consider.
That being said, you also may build a strong niche following or find a new community of supporters. A group of people, for example, who share your political views strongly enough could turn into loyal customers.
ADVERTISEMENT - CONTINUE READING BELOW
Your message may be misinterpreted.
Given the reading comprehension skills of the average Internet user, it is very likely that what you say will be misinterpreted, misunderstood and somehow framed in a way that you hadn't intended. Proceed with caution.
 So, even when you have a strong feeling about politics, weigh the risks and rewards of sharing those feelings carefully before you do so.   
Related: How one boutique uses technology to help more brides say yes to the dress
Copyright © 2015 Entrepreneur Media, Inc. All rights reserved.
This article originally appeared on Entrepreneur.com. Minor edits have been done by the Entrepreneur.com.ph editor.
Photo from Flickr (M2)