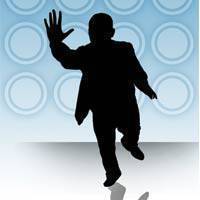 <>If you've been putting in any effort at all into your business, the answer should be YES!
But it doesn't end there. Afterwards, you need to take an inventory of the lessons you've learned, and whether or not you are already maximizing or mining these important resources. The point of these experiences isn't just about the lessons themselves, but about how thoroughly you are making use of these new insights to further your personal and business growth.


3. The first to the 15th yard lines are where you experience your most growth.
This is the time when you?re building the very foundations of your business. It's when you find out what works and what doesn't, for your market, your business, and yourself.


Yard lines 1 to 15 could mean so many things:
Making that first sale.
Getting that first five-figure order.
Developing that first bestselling product. 
Launching that first kiosk or store.
Likewise, these foundations can take a variable amount of time to build: some milestones will take you a few months, while others could take you a few years.


ADVERTISEMENT - CONTINUE READING BELOW
Just remember that anything great that you see now started out small: Jollibee had one store, National Bookstore had one kiosk, Oprah couldn't even get a producer to believe in her show (and ended up producing it on her own).


The major difference between them and most people? They didn't quit at the seventh yard.

Aileen Santos is an internationally certified Work-Life ReInvention Coach and A-Ha! Trainer who helps overwhelmed leaders and entrepreneurs achieve balance and success in the things that truly matter.