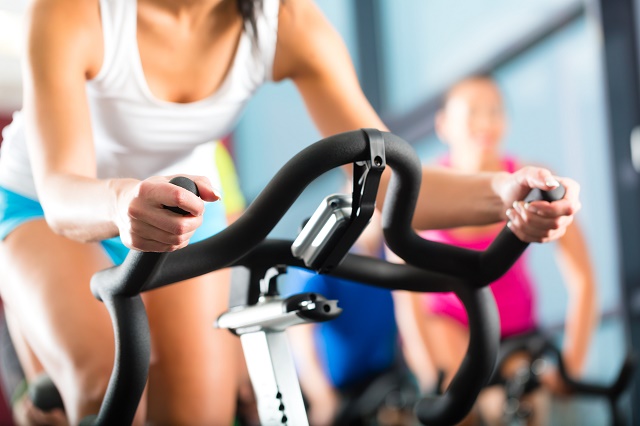 *This is an edited press release.
The working population in the Philippines is facing a huge problem:  there is actually a segment of the working population called Generation O—Overweight, Overworked, and Overstressed. This is partly due to employees becoming more and more sedentary, chained to their desks for most of their waking hours. "With the automation of almost everything, we simply don't move as much as we used to," said Coach Chappy Callanta of 360 Fitness Club.
ADVERTISEMENT - CONTINUE READING BELOW
Thus, health risks such as cardiovascular disease, diabetes, and other chronic illnesses are now affecting even younger employees. With the rise in these common workplace issues comes with higher healthcare costs. All employers understand that prevention is always better than cure. This is why a plan of action needs to take place.
Investing in wellness programs for employees can lower healthcare costs and, more importantly, boost overall productivity. Business owners know that wellness programs can help increase employee engagement, energy, and morale in the workplace. These intangibles greatly affect employee's buy-in to the company, buy-in to his or her role, and boost overall productivity, and, in the end, contribute improvements in the company's bottom-line.
The problem with coming up with a corporate wellness program is that employers usually do not know where to start. They understand the need for designing a program; however, employers struggle at execution, engagement, and sustainability. Thus, here are five ways to help you promote wellness for your business. 
ADVERTISEMENT - CONTINUE READING BELOW
1. Create a survey.
Find out what your employees want to experience and learn about. It may be group exercise classes, gym membership discounts, outdoor team-building fitness activities, or additional education on proper nutrition. It is important that before you implement a program, you know what your employees' interests and needs are. 
2. Invest in talks or workshops.
Focus on education first before implementing activities. By investing in talks and workshops, you can give your employees a platform to understand the benefits of exercise, proper nutrition, and healthy living, thus creating awareness and getting insight into which programs will be implemented. 
3. Have regular activities.
Help your employees build the fitness habit by holding regular activities that are suitable for everyone. By giving your employees options and different activities, you can target a larger group of people for your wellness program. Whether it is a mind-body workout like yoga, or a more intense routine like circuit-training, make sure options are available for them which they can join consistently.  
ADVERTISEMENT - CONTINUE READING BELOW
4. Come up with a theme.
You might need to have a theme or a goal-oriented program in order to retain employee engagement. If you offer the same thing every month, you might lose the interest of your employees. Keep them interested in the wellness activities by offering inter-department fitness Olympics, fitness relays, and biggest-loser programs, for example.
5. Monitor progress.
Let your employees know that you care about their health and well-being by monitoring their progress and improvement. By tracking their results, they will also be more motivated to get involved in fitness activities, and it will also encourage accountability. It is important that you always encourage wellness throughout the workplace so that employees will stay motivated.

When you look after your employees' health and well-being, you are also taking care of your bottom line. Healthy and happy employees create a more fun, energetic, and productive workplace.
For corporate wellness programs such as various group exercise classes in your workplace; workshops, and talks on nutrition, ergonomics, fitness in the office, and fitness consultations; and customized programs such as fitness Olympics and relays, fitness team-buildings, biggest-loser challenges, and more, please visit: www.completethecircuit.com.
ADVERTISEMENT - CONTINUE READING BELOW