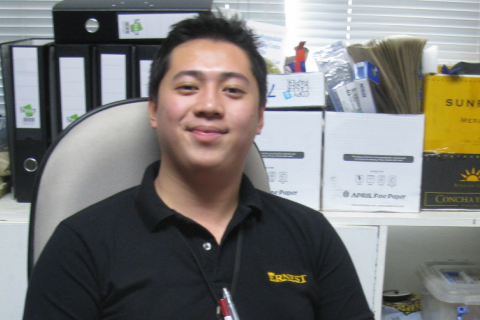 <>In 2009, then 21-year-old, Jan Ernest Jao Go founded his own trucking company, Ernest Logistics Service. He was not actually unfamiliar about the industry as his parents are also into the trucking and logistics business. However, the young entrepreneur still went through the tedious process of having ups and downs with his enterprise, being its sole proprietor. He was not spared from an industry-wide competition.
But for the now 26-year-old CEO of his own company, his young age and limited experience was the greatest setback for him as an entrepreneur, especially during the onset of his venture. Initially, most of his prospected clients were hesitant to entrust their requirements to his equally young logistics business. "Several banks also denied me of business loans just because I was not even 25 at that time," Go recalled.
Undeterred, Go went on to overcome all the obstacles. The small company later on expanded to cover the logistics and domestic freight forwarding services. The biggest break came to ELC when a South Korea-based multinational company signed up for its services. Go could never be more thankful to his first client. Since then, the business has picked up.
Upon its registration with the Securities and Exchange Commission (SEC) in 2012, it was renamed as Ernest Logistics Corporation (ELC). The company is now not just an eligible player in its industry. It is also considered as one of the most aggressive players among all logistics solutions providers in the country.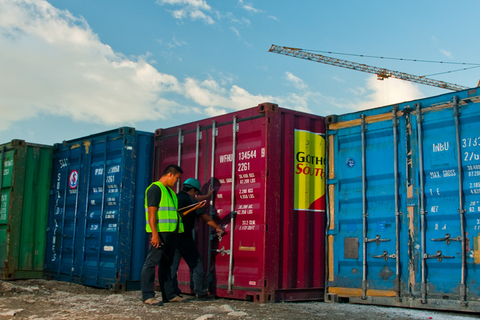 Differentiating factor
In an industry that is usually price sensitive, ELC observes a different strategy. According to Go, the company provides services regardless of how much its customers can pay. This differentiates it from competitors. "We offer packages to clients who are more particular about value and service. There are separate packages for the price conscious customers," he revealed.
Go believes that just like ELC, competitors are always on their toes. Thus, the company focuses on its core competence in sales and marketing, operations, and finance. It continuously prioritizes the needs and requirements to provide the best services to its clients.
Shining amid crisis
Just like any optimistic entrepreneur, Go thinks that the current crisis affecting the transport and logistics industry poses significant opportunities for his company to shine. Amid all the external problems, ELC has become a company offering more options and solutions. "We are now concentrated on what we can actually do rather than on what we can't. The business implements preventive measures, resolves problems as soon as those arise, and makes the clients at the center of our information," he declared.
This way, the company is able to avoid onset of problems before those even arise. Thus, ELC now has its own container yard to bring clients outside of the port premises, making them enjoy more convenience and comfort. The yard serves not just as a site for inspection of conditions of cargoes; it is also the hub for forecasting based on prevailing and expected situations.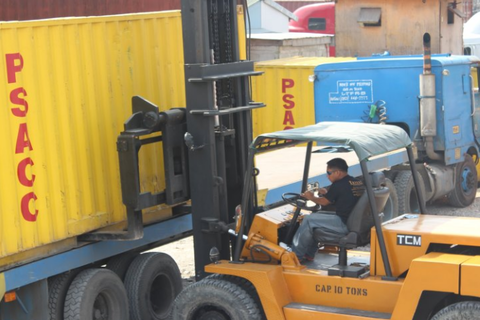 Gearing up for the future
To address the requirements of the demanding future, ELC is now working on a larger scale development/expansion of its own fleet, workforce, internal processes, and facilities. "ELC is equipping its trucks with GPS (Global Positioning System) for security and monitoring purposes," he disclosed.
Aside from vehicle upgrades, the business also continues to develop the potential of its employees. Aside from continuous skill development, comprehensive care and better compensation packages are provided to them. "We treat them as partners, not workers, because after all, people build the business, not me," Go said.
As ELC opens more branches in more local regions, it aims to further expand its business in the future. The company aims to go global within five years. "I dream of also having my own ships and airplanes. One day, through God's blessings, I will buy those," he asserted.   
Does your business need to ship important cargoes to anywhere in the country? Get to know the services and corresponding packages offered by Ernest Logistics Corporation here.
ADVERTISEMENT - CONTINUE READING BELOW