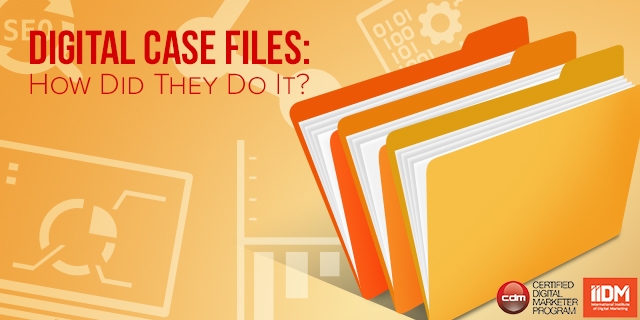 People say you learn best from experiences; we understand what we see and learn from what we do. In the field of digital marketing where constant A/B testing and ad optimizations are a must to get it right, it'd be financially efficient to learn from the experiences of others as well.
ADVERTISEMENT - CONTINUE READING BELOW

Let's take a look at Hizon's and Adidas.

Hizon's Catering Services
The challenge: Improve sales through digital marketing
Actions:
• Hizon's leveraged on the social media platform that almost always is the first to break news of engagements—Facebook. Through the site, Hizon's was able to segment their target audience and reach out to consumers who genuinely needed their services.

• Working with a team of digital marketers, Hizon's banked on search engine optimization for their redesigned Website.

• With the success of Hizon's Facebook campaigns, they went ahead and developed a mobile application that assisted newly engaged couples with the process. It was a wedding planning service anytime, anywhere. The app was integrated with GPS enabled software to help consumers locate venues and suppliers.
The results:
 
• Facebook initiatives catapulted Hizon's fan base from 15 to 130 likes a day and expanded their reach from 86,000 to 550,000.

• Search engine optimization increased Website visits from 100 to 800 a day.
ADVERTISEMENT - CONTINUE READING BELOW
• Hizon's generated almost 1,000 leads a month with a conversion rate of 85%.
Adidas
The challenge: Adidas wanted to prove that mobile marketing delivered incremental value to their business. The objective was to increase in-store purchases and determine the value of mobile to in-store purchases.

Actions:
• Adidas leveraged on location extensions in search ads to help direct users to nearby stores, which purposely increased in-store traffic.

• Adidas studied their analytics and evaluated the value of mobile to in-store purchases.
The verdict:
• Adidas, together with their digital partner iProspect, determined that 1 out of 5 consumers who clicked the store locator page visited a physical store.
• 13% who visited stores completed a purchase in the $71 range.
• 4% of consumers who were directed to physical stores by online initiatives converted into sales with an average of $80 per purchase. The store locator cost-per-click (CPC) is $3.20
• With a mobile investment of $1 million and an innovative mobile campaign, ROI yielded up to $1.81 million.
ADVERTISEMENT - CONTINUE READING BELOW
Hizon's and Adidas used digital marketing to leverage on specific moments wherein consumers were actively searching for a product or service they're equipped to provide. Marketers call this the Moments of Truth. 

Are your digital campaigns empowering your presence in every consumer's Moments of Truth? Learn from the examples of Hizon's, Adidas, and more in the Certified Digital Marketer Program. It's the melting pot of everything digital. Register at cdm.ph now!