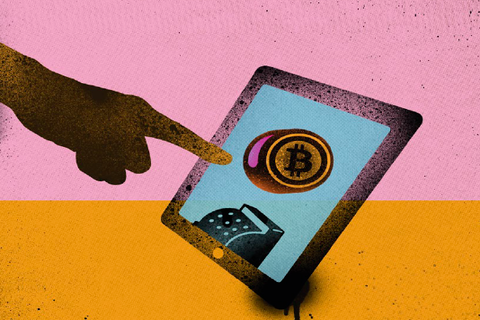 <>In December, Bank of America Merrill Lynch released a report that said Bitcoin could become "a major means of payment for e-commerce" that could even rival cash. But questions hound the digital currency because of its price volatility and lingering concerns about its legitimacy: In February, for example, two major Bitcoin exchanges halted withdrawals because of attacks by computer hackers.
Still, a growing number of businesses overseas are starting to accept Bitcoins as a mode of payment—in fact, billionaire Richard Branson announced last November that his commercial space company Virgin Galactic would accept Bitcoins. (Soon after, the company announced that it completed its first Bitcoin transaction for a space flight, to the tune of about $250,000.)
Lasse Olesen, a Bitcoin advocate, hopes Filipinos will take to the digital currency. "Bitcoin is a great way for everyone to pay online, but it's especially useful for people with no bank account or credit cards." As cofounder of BuyBitcoin.ph—the first online Bitcoin exchange in the Philippines—his job is to let Filipinos know that Bitcoin is a viable currency to invest in. Olesen says anyone with access to a computer or a smartphone can trade Bitcoins. "And with the Philippines having a large number of people without bank accounts, there's a big market to serve in that area."
The market may be there, but are they knowledgeable enough about Bitcoin? Joseph Nathaniel Segovia, managing partner at digital marketing agency Glued and digital marketing officer at Ava Online Group, says it still might be a bit too early in the game for businesses to implement a Bitcoin payment system. Right now, he says, "the market is still in its pioneering stage. People are talking about it, yes, but it's not known on the streets."
Olesen agrees, "Obviously, Bitcoin is still in its infancy in the Philippines." Which is why, he says, they're building the market themselves. "A safe and convenient way to buy and sell Bitcoins is needed before it makes sense to build more services around Bitcoin that make it useful."
As to what industries will benefit the most from Bitcoin services, Olesen believes that the remittance industry and those in e-commerce will be the first to adopt Bitcoin in the Philippines.
Segovia believes businesses in the retail and service industry could use Bitcoins. The most immediate way for businesses to learn about Bitcoin is to be part of the "culture." E-commerce is one such path. "By understanding the demands of consumers who shop in e-commerce sites, it's one step closer to learning how to use Bitcoin in their business."
This article was originally published in the April 2014 issue of Entrepreneur magazine.

Subscribe to the print or digital version of the magazine here.

ADVERTISEMENT - CONTINUE READING BELOW