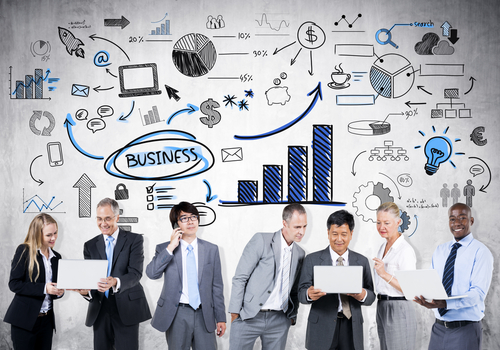 Undoubtedly, 2014 has been a great year for the IT industry. Business innovations such as social media expansions and mobile app advancements have come big and will surely continue to develop through the years to come.

2014 was the year of modern mobile devices. A number of new and amazing smartphones, tablets, and 2-in-1 devices were unveiled and released, leaving the market and the consumers in awe. As expected, mobile device diversity and management took greater heights and surprised us all with features that we used to think were not possible.

Of course, mobile apps and various PC applications made waves during the year. Several years ago, we never thought we would be this reliant on those programs as we are now. We can now do much more things and tasks with the use of different apps that make our mobile devices more useful.

The Internet of Things has really started shaping up from being a mere ambitious concept in the prior years. In the year that was (2014), we have been introduced to new apps and systems that effectively interconnect various equipment embedded in computing devices and connected to the existing Internet infrastructure.

Moreover, cloud computing has become more rampant. As many businesses testify to the benefits brought about by the adoption of this promising technology, we find ourselves aiming to be on the cloud, as our requirements for storage become greater and more intricate.

While entrepreneurs may still get a little bit overwhelmed of the digital shift that happened in 2014, brace for more progress as 2015 has much more to offer. Take the lead to know what's in and learn how to deal with it. Here are the top IT trends to watch out for in 2015, according to IT research firm Gartner.

1.    Computing everywhere

ADVERTISEMENT - CONTINUE READING BELOW
In the recent years, more and more people have become mobile-dependent, especially in this digital age. Having said that,most entrepreneurs took this opportunity to increase their sales through the use of social media promotions.

In 2015, expect more businesses going digital in making their products and services more accessible to the public. Just like Microsoft's Office 365, with its cloud-powered connection, collaboration and control, you can access your files virtually anywhere and update it in real time. You can stay in sync by just merely having your mobile device and getting connected. Business transactions are definitely made easier. In addition, product accessibility and awareness is addressed with Office 365 allowing you to create your own website without the need to host in on your own server. Businesses can easily create their own websites and promote their products to their desired target market.

2.    Advanced, pervasive, and invisible analytics

Since 2015 will lean towards the digital phase, analytics will definitely play a very significant role in many businesses. This is vital, especially for entrepreneurs because it provides you with data that will lead your business to success.According to David Cearly, Vice President and Gartner's fellow, an app needs to be an analytic app. That's just how important it is.

Over a year ago, Microsoft launched Power BI--a new business intelligence function that will provide a complete self-service analytics solution for businesses. With this, entrepreneurs (not just the bosses) will be able to share, collaborate, and access reports through Microsoft Excel on any device. By making it accessible to everyone within your company, they'll be able to know and understand your business, hence, achieve the company's goals and succeed in the industry.

3.    Cloud/Client computing

ADVERTISEMENT - CONTINUE READING BELOW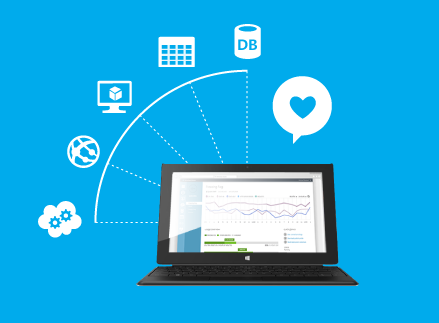 Synchronizing content and application across multiple devices will also be one of the business IT trends for 2015. It will continue promoting centralized apps to any device which will make it easier for the users.

For easier syncing in the enterprise level, Microsoft's Azure--a cloud platform with a growing collection of integrated services such as computing, storage, data, networking and app---will certainly be a necessity. It also lets entrepreneurs build, deploy, and manage applications any way they want. It's an all in one app where data storage, backup and recovery become more efficient and economical. It's everywhere, so you can have access to it, whether you're in the office or at the comfort of your home.

4.    Software-defined applications and infrastructure

ADVERTISEMENT - CONTINUE READING BELOW
To deal with the rapid digital change, computing must also be quick to be able to deliver the right information at the right time. Because software-defined networking, storage, data centers, and security are maturing, cloud software also needs to keep up with its fast changing rate. Microsoft Azure is an operating system that lets entrepreneurs build modern applications that take full advantage of the cloud. It can also help them get insights from any data because it provides managed SQL and NoSQL  data services. With this, entrepreneurs will have a smooth-flowing data gathering solution for their business.

5.    Risk-based security and self-protection

Built-in security for applications will also be one of the biggest IT trends in businesses this 2015. While it's true that it's impossible to provide a 100% secured environment, entrepreneurs also need to know that there's more than that. Self-protecting apps are one of the solutions.This is what Microsoft did in their Azure and Windows 8.1 applications.

Microsoft Azure has a built-in anti-malware to help identify and remove viruses, spyware, and other malicious software and provide real time protection. For Windows 8.1, Microsoft has included a windows defender and windows smart screen that can help guard your PC against viruses and other malicious software.

With the rapid growth of digital operations coming next year, local SMEs should be prepared to handle such big change. Assessing the IT needs of your company should now be one of the priorities. If it needs to do so, build a digital team to cater to all of your digital business concerns.
Don't get left behind.

Stay ahead of the pack. Ride through the IT strategic trends of 2015 and become a modern world-class business. Start your Cloud transformation today. Call +63-2-8590505 or visit the Microsoft portal for SMEs through this link.

ADVERTISEMENT - CONTINUE READING BELOW