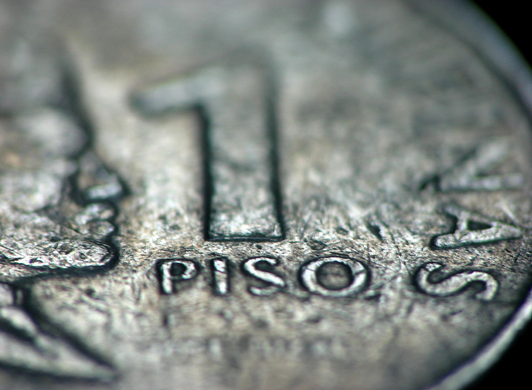 <>
In the last two articles, we talked about the need to raise capital and aim for long term growth.  The third related End Game is to generate cash, preferably regularly and  consistently.  This is fundamental to ensuring survival and eventually leading to continuing success.
Cash flow is the most critical aspect in starting up a business.  Here, the intermediate end game is survival. The business must prove itself in the face of uncertainties in a new venture.  This challenge is time-bound.  Thus, while profit is a must to sustain and grow a business, in the early stage, cash flow is more important. Cash flow will allow you to hurdle the inevitable obstacles in proving viability of your business. More than balance sheet and profit and loss considerations, having cash to continue operations to secure this market, must be the focus of the entrepreneur. The same is true in one's personal financial life.  Everyone must raise capital to invest. Everyone must strive for long term capital growth. And, to achieve both, continuing cash generation must be secured even at the expense of suffering accounting losses.
ADVERTISEMENT - CONTINUE READING BELOW
Where will this cash flow come from at the early stages of starting a business? Equity? Loans? Or, a combination of both? If so, how much equity and how much and what kind of loans? The decision as to what debt/equity ratio will be applied to the venture is very critical.  It can very well determine the success or failure of the business.  Clearly, during the start-up or proving out stage, cash inflow will not come from revenues.  The amount of equity and loans must be able to support developmental expenses as well as operations until revenues come into stream.  Eventually, these cash inflows must generate the extra cash to make payment of interest and principal consistent with the agreed terms.  The entrepreneur must ensure proper matching of terms of payment against expected cash inflow schedule.   This is very much akin to a plane taking off.  It cannot afford to run out of fuel. All systems go will not matter if the plane attempts to take off without adequate fuel (cash in the case of business start ups).
ADVERTISEMENT - CONTINUE READING BELOW
Overhead is probably the biggest cash drain in running a business.  Much needed cash resources have to be prudently deployed.  At start-up, the least amount of overhead (indirect expenses) is mandatory.  Compensation levels, rent, and transport equipment must be sized up to the realistic capability of the business at every stage.  This is where most start-ups fail.  Optimism rules and cash is managed without sufficient consideration of uncertainties.  Reserves for any unforeseen setbacks (low productivity, poor product, or service quality, delayed collection of revenues, etc) need to be provided for.  This is why 'bootstrapping' is the most common advice given to start-ups.  Take away all frills and focus on the end game of survival.  Stated another way, focus on product/service market acceptance and ensure consistent production cost and quality.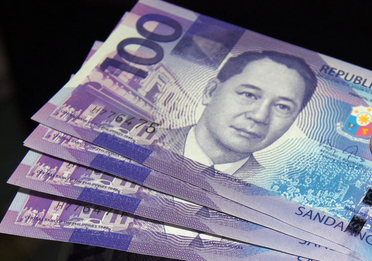 Again, the same thing applies to personal finance.  Choice of an unaffordable lifestyle is like running up overhead beyond what the business can afford. And even if it were affordable in the beginning, unexpected expenses do come up that need to be met. Thus in businesses as in personal finance management, reserves or savings must be planned and implemented. 
ADVERTISEMENT - CONTINUE READING BELOW
"We can never control the winds…but we can certainly adjust the sails.."
……anonymous
In personal finance, the mix of investments in one's portfolio must recognize the need for investments that provide recurring income to meet one's chosen lifestyle.  Dividend paying stocks somewhat meet this requirement, particularly if the absolute amount invested is substantial.  Generally though, these cash dividends are modest and most likely will not be enough if the investor/entrepreneur has no other cash source to cover his lifestyle.  In this case, there is really no other solution but to reduce the level of overhead or personal lifestyle.
One final note on the entrepreneur starting up a business: Do recognize your own worth and contribution to the venture.  This is worth a specific amount of money that is due you as the venturer.  Pay yourself a salary.  Not doing so simply means that you are understating the cost of doing your business.
ADVERTISEMENT - CONTINUE READING BELOW
About the columnist


Francisco J. Colayco is an entrepreneur, a venture developer and financial coach.  He is the Chairman of the Colayco Foundation for Education and the Author of the Bestsellers:  Wealth Within Your Reach (2004 Book of the Year for Business and Economics Awardee), Making Your Money Work (Nominated for 2005 Book of the Year for Business and Economics), and Pera Palaguin Workbook. Together with the Colayco Foundation team, he gives talks, seminars, and workshops all over the Philippines and even reaches out to OFW Communities all over the world. Learn more about his advocacy to Build One Wealthy Nation at  www.colaycofoundation.com or email info@colaycofoundation.com.  To practice the investment principles he has been advocating in his publications and talks through the past 10 years, follow the Kapatiran sa Kasaganaan Service and Multi-Purpose Cooperative (www.kskcoop.com), an organization that provides its members with legitimate business options for different investment amounts.   

ADVERTISEMENT - CONTINUE READING BELOW